'The Transient': Fleeting Emotions through Aneek Mustafa Anwar's lenses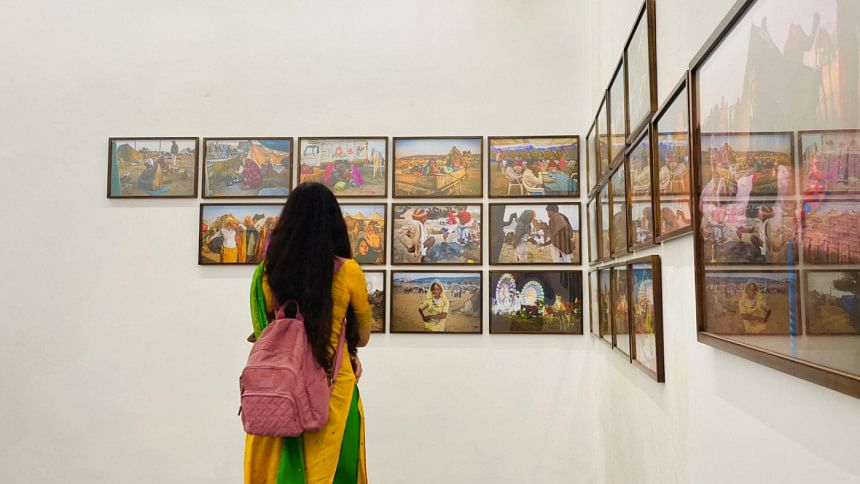 In collaboration with the German Embassy, Kala Kendra inaugurated "Transient", Aneek Mustafa Anwar's first solo photography exhibition, on September 23, 2022. The ceremony was graced by the presence of His Excellency Achim Troster, the Ambassador of the Federal Republic of Germany. Photographer and Principal of Counter Foto- A Center for Visual Arts, Saiful Huq Omi also attended the event as a guest. Curated by Wakilur Rahman, the exhibition started off after the valuable speeches from the guests.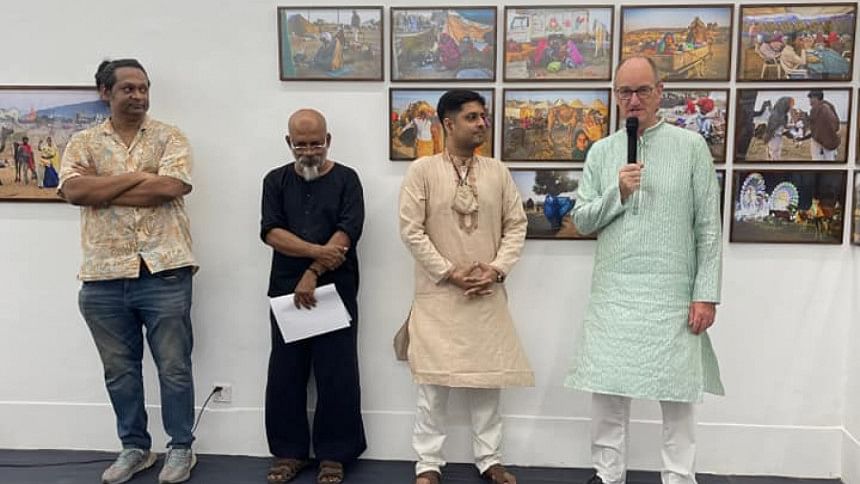 Kala Kendra walls are adorned with Aneek Mustafa Anwar's versatile photographic journey. Wakilur Rahman says, "we live in a world where everything is transient- our moods, feelings, experiences. This impermanence is what makes our life so beautiful. Aneek's photography captures this very essence of beautifully fleeting moments." Despite being an engineer, Aneek chose to pursue photography and have participated in several exhibitions, and workshops locally, and internationally. With five international awards in his bag, Aneek currently holds the position of vice-principal of Counter Foto- A Center for Visual Arts.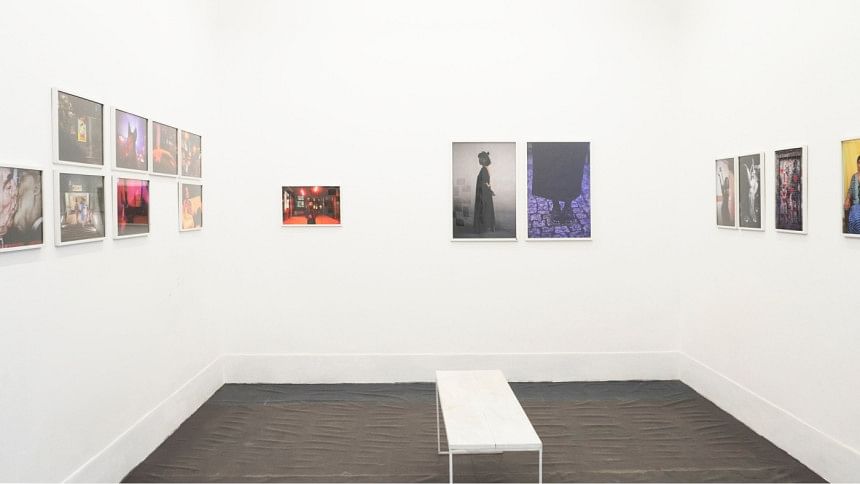 The first room of Kala Kendra contains Aneek's collaboration with Raghu Rai in India. This series is on the colourful and vibrant Pushkar Mela in the heart of Thar desert from where glimpses of the middle east can be seen. The myriad of people and their camels, the Hindu myths and culture, the livelihoods, their daily chores, food, dances, the desert moon- every small detail had been captured in Aneek's frames.
Aneek's attempt to show the importance of parks in Dhaka city inspired him to take photos of people of all ages, and eccentric statues. Before cable TV emerged, cinema halls were the most beloved places to escape reality. The photographer's birthplace is Khulna and the cinema halls there were treated as landmarks. But the modern day Cineplex have replaced old cinema halls, and this bankruptcy has resulted in their demolition. The old halls are in ruins; the staff are living in strapped condition. The once lit places with fond memories have now lost their charm to modern technology. One whole room of the gallery is dedicated for this series.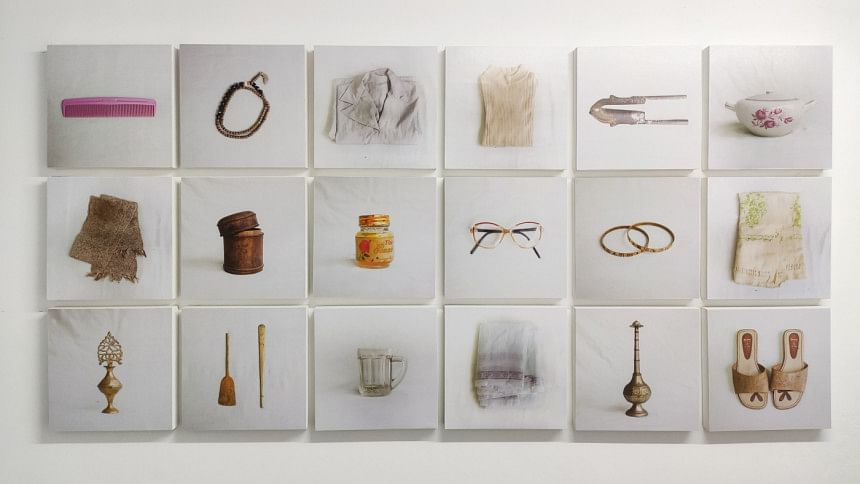 In his pursuit to keep shards of his grandmother's soul, Aneek photographed her comb, shoes, jewelry etc. His three months' fellowship in Berlin provided him the opportunity to capture the ephemeral moments of the colourful, beautiful, diverse people he saw, and met there. He said that he loves to snap people, emotions, and things that are unconventional in one way or another. One photograph contains a woman in motion, dancing gracefully wearing a flowy dress. There are multiple images of lovers in every form, shape, and color. An interesting picture holds different people around a table, having different conversations in groups of two or three.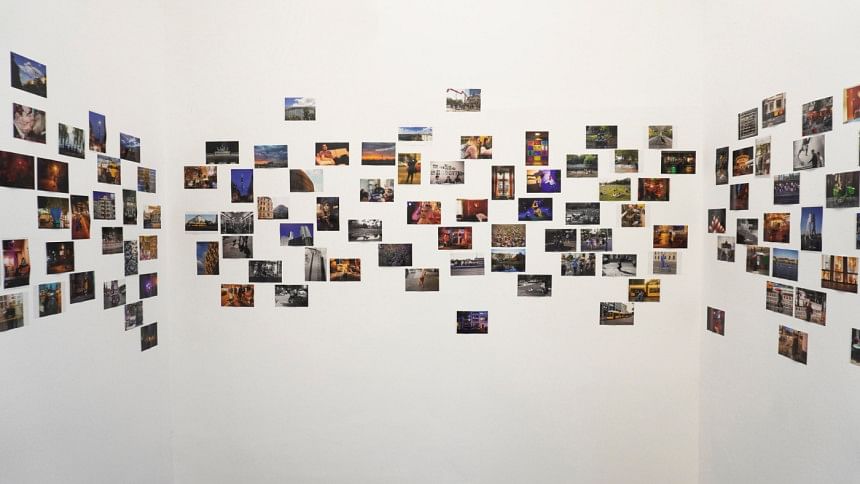 The images Aneek captured through his lenses speak to us, showing a vivid world out there that exists, and invoke a desire to get out of our cocoon, and explore it. Kala Kendra will run this open-for-all exhibition till October 10, 2022.