'Taqdeer' dubbed in Hindi for Indian OTT platform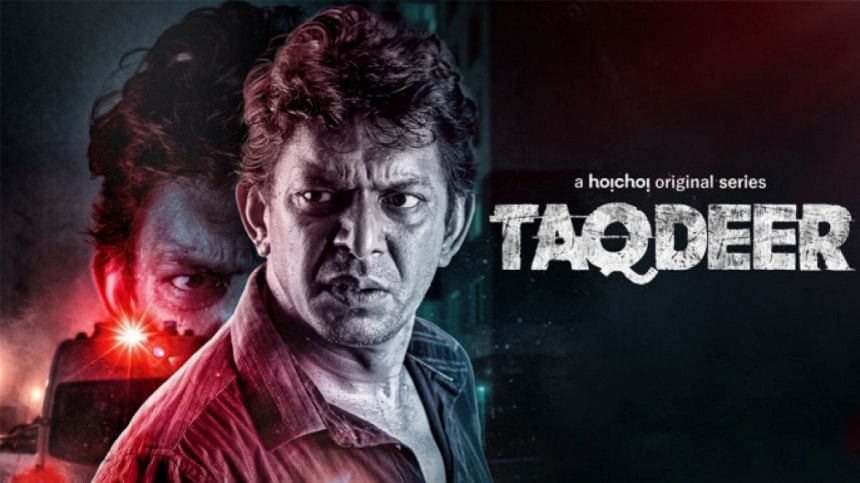 Hoichoi's popular web-series "Taqdeer" has been dubbed in Hindi and is available for streaming at Jio Cinema. 
Taqdeer's director, Syed Ahmed Shawki confirmed the news on his official Facebook account. 
Indian fans can now watch the thriller series in Hindi language and unfold the mystery behind the mysterious corpse in Taqdeer's freezer truck. 
"Taqdeer" is a sociopolitical crime thriller, focusing on the emotional journey of the lead character. 
Chanchal Chowdhury, Monoj Pramanik, Partha Barua, Intekhab Dinar, Sanjeeda Preeti and Sohel Rana, among others have played pivotal roles in the series.