Sumon rediscovers himself in showbiz
Starting his career in the ramp, A B M Sumon soon rose to fame with appearances in films like "Dhaka Attack" and "Rudro: The Gangster". After a break, he was cast as much-loved character Masud Rana, from Qazi Anwar Hussain's action spy thriller novel series of the same name. The film "MR-9" is based on "Masud Rana: Dhonghsho Pahar". He will also be seen in the upcoming film "Beauty Circus", alongside Jaya Ahsan.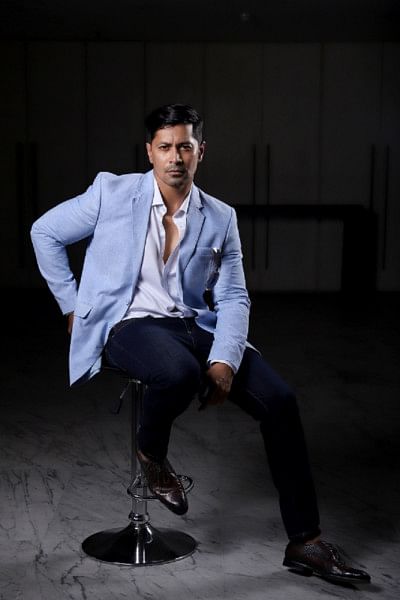 We caught up with Sumon between his flights from Dhaka to USA, to know his experience of playing the iconic character of Masud Rana and his upcoming film "MR-9".
You were handpicked by Qazi Anwar Husain himself to portray Masud Rana. How did you prepare?
I was an avid reader of the "Masud Rana" series, and always wanted to play him on screen. I had even requested some people to inform me about auditions, if any filmmaker ever decides on bringing back this character on the silver screen.
When I got to know that the legendary Qazi Anwar Husain, an entirely new journey started for me.
Though the production was delayed due to the coronavirus pandemic, I was constantly preparing myself to play Masud Rana in a way that would please not only the theatre visitors but also the ones who have been Masud Rana fans for years.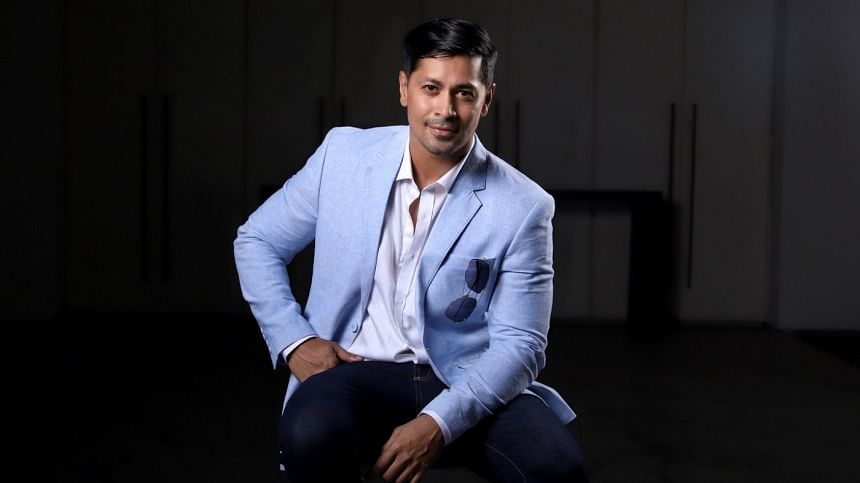 Many international stars have been cast in this production. How was the experience?
I had the privilege of working with Hollywood and Bollywood stars like Michael Jai White (The Dark Knight), Matt Passmore (Jigsaw), Frank Grillo (Captain America), Sakshi Pradhan (Poison), Niko Foster (Army of One), Omi Vaidya (3 Idiots), Oleg Prudius (Wolf Warrior 2), Jackie Siegel (The Queen of Versailles).
They were all very humble and down-to-earth, especially Omi. We had a blast and hope that the audience enjoys our effort. 
Any notable story from the set?
There was a scene where WWE famed professional wrestler Oleg Aleksandrovich Prudius, better known by his ring name Vladimir Kozlov, was supposed to lift me on his shoulder and throw me against a wall. It felt like I was on a ride when he lifted me and started spinning me, before he tossed me against the wall.
What other ventures are you looking forward to?
We are excited for our upcoming film "Beauty Circus", which will be released on September 23. On other hand, shooting for the Dipankar Dipon directorial cyber-thriller "Antarjal" is almost done. I will be sharing the screen with Bidya Sinha Mim, Siam Ahmed, and Sunerah Binte Kamal in this project. My film, "Girgiti", directed by Sourav Kundu, is also awaiting release.