SRK triumphs over Messi to become Time's Most Influential Person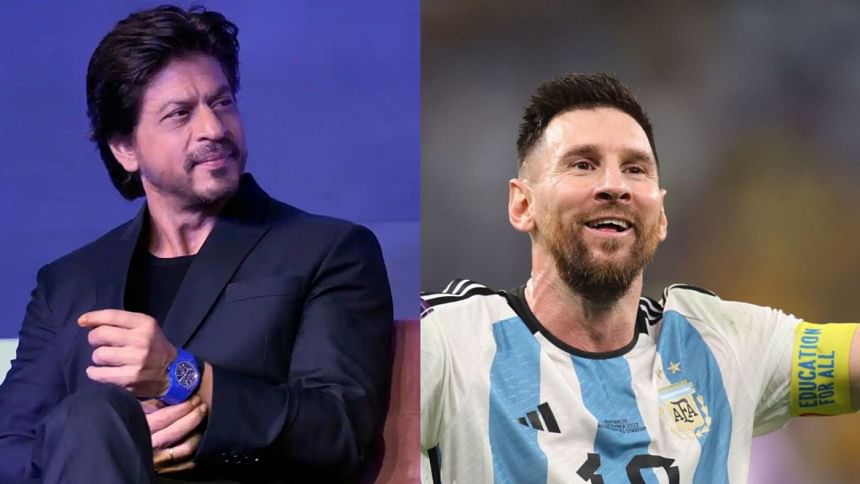 According to the acclaimed Time magazine, Bollywood Badshah Shah Rukh Khan has claimed the title of 'Most Influential Person of 2023', triumphing over the likes of Messi, Serena Williams, Meghan Markle and many other celebrities. 
In the Time 2023 100 poll, SRK gained 4 percent of the 1.2 million readers' votes, making him the winner. Occupying the second place are the Iranian women who fought for their rights, with 3 percent of the votes. 
Healthcare professionals who had been on the frontlines since the 2020 pandemic came in third place, with 2 percent of the votes.
With a combined 1.9 percent of votes, Prince Harry and Meghan Markle came in fourth place. Harry's autobiographical book, "Spare", sent the media into a frenzy, after it revealed shocking details of his life.