Should we stop making films?: Jaya Ahsan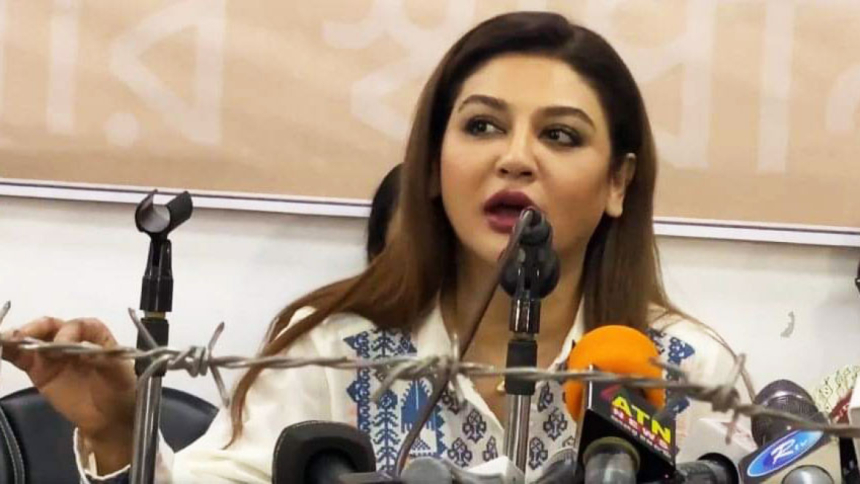 In recent times, the Bangladeshi film industry has been vehemently targeted. Whether it is the case filed against the director of "Hawa" by the Forest Department's Wildlife Crime Prevention Unit, or the Film Censor Board not giving Mostofa Sarwar Farooqi's "Saturday Afternoon" a clearance certificate. 
Now, the film fraternity has unitedly raised their voices against the attack on the film industry. Prominent actress, Jaya Ahsan also came forward to join her fellow artistes in the protest.
A press conference was held at the Dhaka Reporters Unity at 11 am today, demanding the right to the freedom of expression in Bangladeshi cinema and media content. The press conference was organised by the producers, artistes and associates of the film industry.
At the conference, Jaya Ahsan stated that art cannot be created under conditions and restrictions. Visual arts, such as film, cannot be created if barriers are put in the way of it. 
"Should we stop making films?" asked the actress, continuing, "In this world where deforestation is a major issue and animals are being treated inhumanely, what is the Forest Department doing in this regard? This is my question. Why are they targeting films and creative art?"   
Jaya also added that "Saturday Afternoon" has also been unnecessarily under fire. "Didn't the Holey Artisan event take place?" she asked. "A novel has been written on the incident, which has been published, so why can't we make a movie about the event? Why are films being targeted?"