Saif Ali Khan ready to star in Hindi adaptation of 'The Bridge'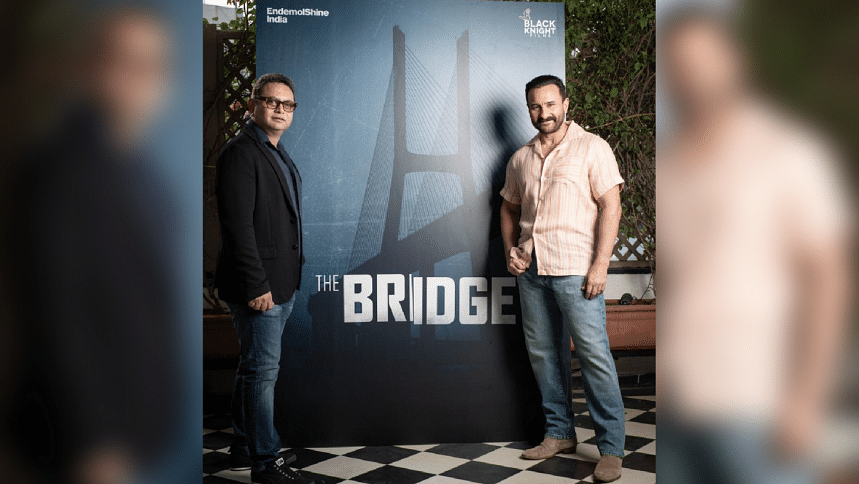 "Sacred Games" famed actor, Saif Ali Khan is all set to appear in the Indian adaptation of the Danish-Swedish series, "The Bridge". The show has been adapted into multiple versions and was aired in around 188 countries till now, including the US, Mexico, the UK, France, Germany, Austria, Singapore, Malaysia, and Russia, amongst others.
The Indian adaptation of the series will be jointly produced by Black Knight Films and Endemol Shine India.
Saif Ali Khan is expected to play the role of the main protagonist, Martin, in the Hindi adaptation of the series.
"We've been evaluating the show for a long time. When we look at the male protagonist, like Martin, I think Saif was the perfect fit because he brings in the charm, he can turn the edginess in a quick moment onto the character," said Rishi Negi, CEO of Endemol Shine India when speaking to Variety. "On the other side, you have a character who's opposite, very singular in approach, very un-empathetic, without any human emotions, and he (Saif) brings all the emotions into this partnership between the two."
The series is expected to start shooting in the last quarter of this year and is planned to be released in the second quarter of 2024. Saif Ali Khan is also expected to be seen in Om Raut's "Adipurush".