Riaz blessed with baby boy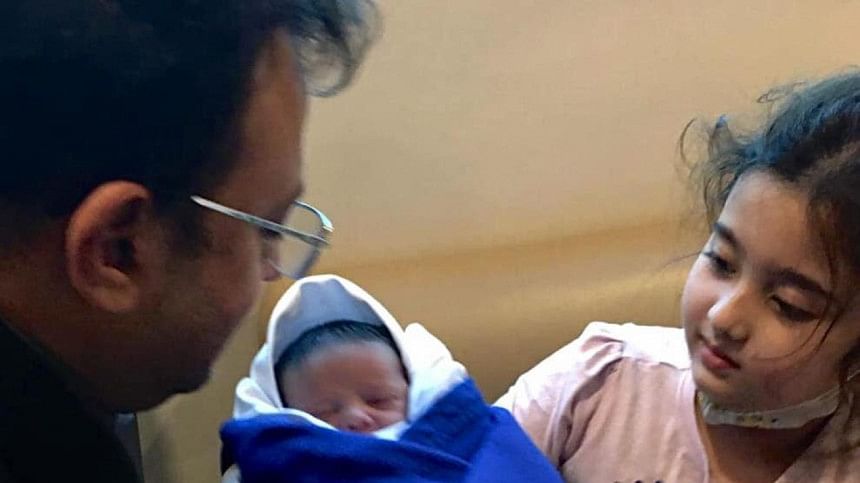 After a long time, popular actor Riaz Ahamed has been blessed with a baby boy. On Saturday night, he and his wife, Tina, welcomed their newborn son into the world. The couple have named the baby Ariz Siddiqui.
Earlier on May 30, 2015, Riaz became a father for the first time, when his daughter, Amira Siddiqui was born.
On Saturday night, Riaz took to his verified Facebook profile to share the good news with the world, "By the grace of the Almighty, here is the new member of our family, Ariz Siddiqui. I request you all to keep him in your prayers."
Speaking to The Daily Star on this momentous occasion, Riaz said, "Now, our family is finally complete. I would ask for everyone to pray for us."
Actor Riaz and model Tina became engaged in November 22, 2007. Later, they would tie the knot on December 18.