Redefining the art of 'Bengali Lolona'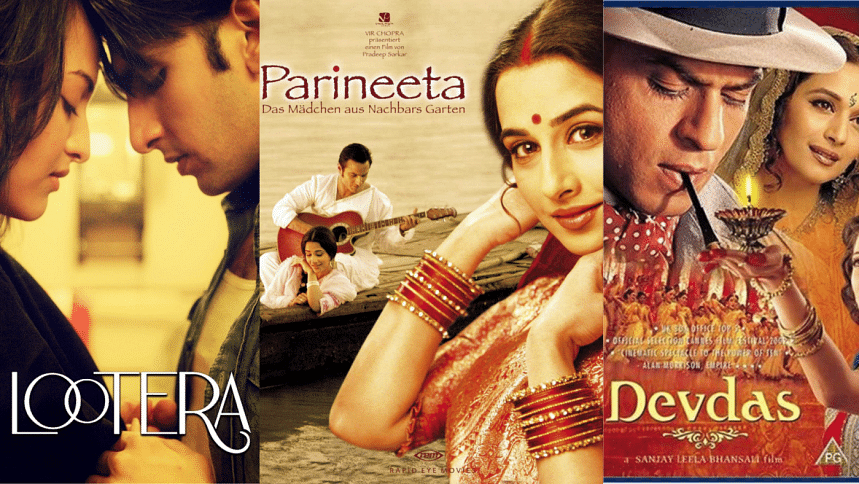 Kohl lined eyes and a vermillion bindi flanked by arched brows—the gaze of the "Bengali Lolona" has stolen the spotlight in many Bollywood movies. Actresses have long been embodying the flamboyant, yet poised, Bengali female lead for decades now.
The 2005 Bollywood film "Parineeta", and the more recent 2013 movie "Lootera" are examples of Bollywood's decade long obsession with creating such larger-than-life, fictitious heroines.
It was Sanjay Leela Bhansali's "Devdas" that first took the desi film industry by storm because of his reimagined portrayal of Paro, upon its release in 2002. Aishwarya Rai's 'Paro' will go down in history as one of the most inaccurate recreations of the fictional character. Her grey eyes and exaggerated portrayal of a character that was intended to be a demure, Bengali aristocratic woman.
However, the scene of her running down the stairs in a white and red brocade saree will forever be embedded in every millennials mind as the epitome of Bollywood's melodrama and artistry.
But where does this idea of creating such over-the-top Bengali heroines come from?
To take an analytical approach, we would have to start from literature. Bengali literature has constantly been a rich source of inspiration and an artistic minefield for the Indian subcontinent. Writers such as Rabindranath Tagore, Subhash Ghosh and Ashapurna Devi, have provided all the content necessary to fuel the extensive adaptations of Bengali stories onto the Indian silver screen.
The very first film adaptation of a Bengali literature was the first "Devdas" movie, released in 1936, in a pre-partitioned Indian subcontinent. Years later, the Indian audience was introduced to 'Miss Chatterjee' in the popular cinema "Baharen Phir Bhi Aayengi" in 1966. In the movie, the sensual Miss Chatterjee avoids the serenades of Johnny Walker, and goes her way. This is a constant theme with the portrayal of Bengali women in Indian cinema—beautiful yet unattainable.
Apart from the literary influence, this character trope was also influenced by the ongoing grand political upheavals and economic duress of the West Bengal before the partition. Often hailed as the richest province, it thrived due to its industrial revolution and trading. As wealth and accessibility started pouring in, education and hedonism boomed. This was reflected in the cinema, art and literature of the time.
The films created today, in both Bangladesh and West Bengal, continues this trend of portraying headstrong and outspoken women. Modern female protagonists like Shonali Mukherjee, played by Deepika Padukone in "Karthik Calling Karthik", or Aisha by Konkona Sen from "Wake up Sid", portray the exuberance that resonates with the Bengali women of today.