Pori Moni's 'Mukhosh' to release on January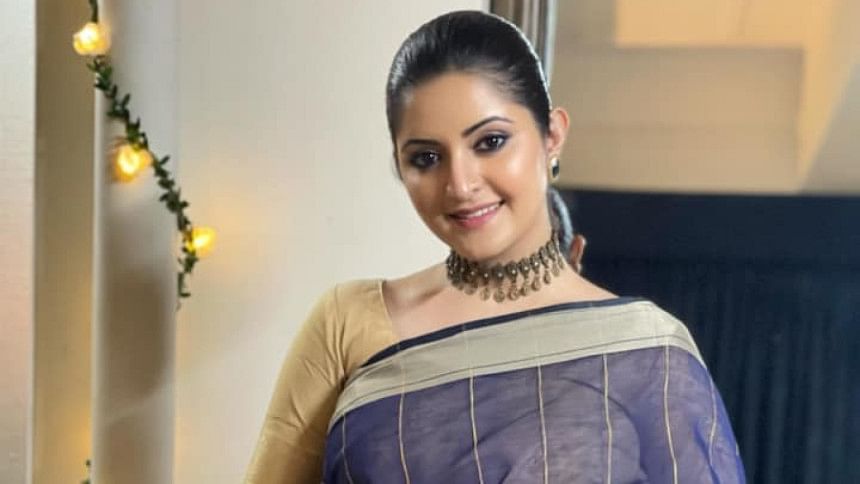 Renowned film star Pori Moni's film "Mukhosh" is slated for release mid-January. The director of the film, Iftekhar Shuvo, has confirmed the news to The Daily Star today.
"This is my debut directorial, we are expecting to release it around the second week of January next year," he said.
Pori Moni dubbed for the film after she came out in bail in the infamous narcotics case. According to the director, it will be the first film featuring the glamourous actress in 2022.
Under the banner of Cop Creation, "Mukhosh" is a government granted production. Poster of the film will be unveiled on November 15.
The film also stars Mosharraf Karim, Roshan, Azad Abul Kalam, Iresh Zaker, Pran Roy, Rashed Mamun Apu, Elina Shammi, and Faruk Ahmed among others.