Pori Moni gets 1 lakh 'salami', gifts Razz pen and books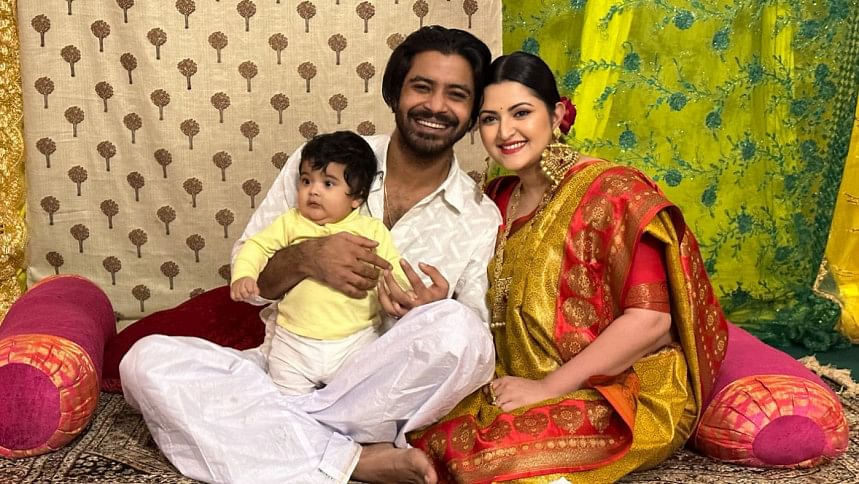 Pori Moni and Razz celebrated their Eid with Rajya, and the adorable baby received lots of gifts from his parents on this festive occasion. 
This year, the "Poran" actor gave his wife BDT 1 lakh prior to Eid with which she went on a Kolkata trip and brought herself her favourite makeup brands. 
On the other hand, Pori Moni brought her husband a diary, notebook, pen, and cinema related books from Kolkata. Razz who is an avid writer and book lover simply loved the presents. 
The couple is also planning on taking a 3-day trip somewhere in the country. Razz has planned the whole trip and can't wait to surprise his lovely wife prior to getting back to their normal routine.