The man who wears many hats
Nasir Uddin Khan and the secrets of his versatility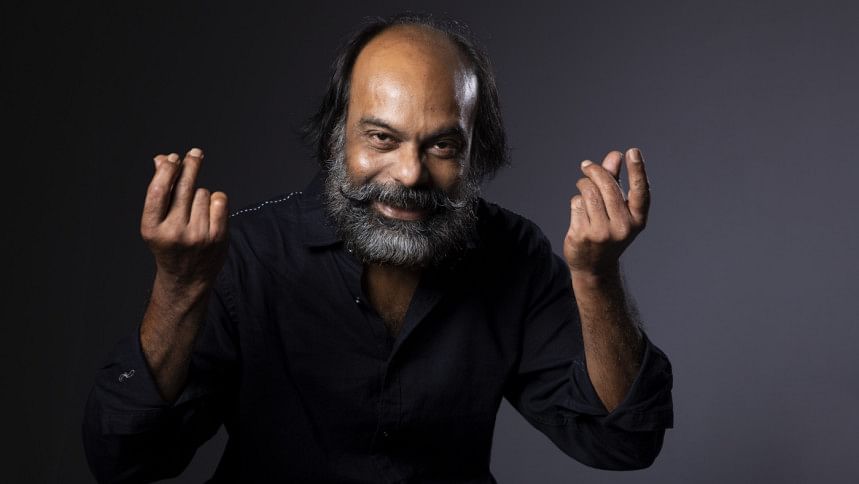 Starting from his stellar performances in "Mohanagar", to reaching new heights with "Syndicate", "Poran" and "Hawa", Nasir Uddin Khan has aced his characters both on the silver screen and through web-series.
Following his recent success, the actor sat down with The Daily Star, on a gloomy autumn evening, to candidly discuss his journey, experiences, and much more.
Starting from "Mohanagar", to finally gracing the silver screen with hits like "Poran" and "Hawa", how has your journey been so far?
There is no denying "Mohanagar" introduced me to the masses. However, I had already finished shooting for "Poran" and "Hawa", long before I bagged my role in Ashfaque Nipun's "Mohanagar".
Coincidentally, "Hawa", "Poran" and "Syndicate" were released during the same time. The journey so far has been pretty amazing, and I am glad that I was able to enamour audiences with my performances.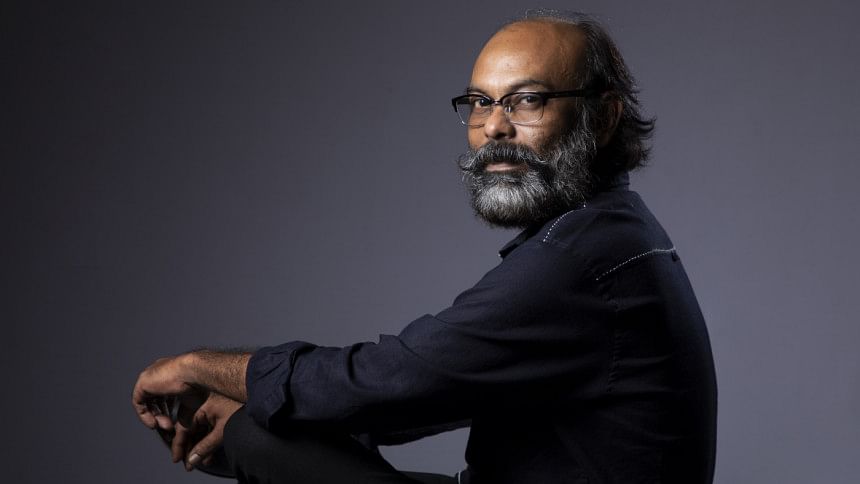 You came into the limelight a long time after you began your acting career in theatre. Tell us about this transition from the stage to the screen.
I began working in visual media around 2016. Prior to that, I was only working in theatre, and was mostly invested in my job. Later, when I decided to shift my focus on acting, I had no other option but to try to the best of my ability to shine in this line of work.
Theatre will always have a special space in my heart, and I thoroughly enjoy working on the stage. Even though, in recent times, I have not been able to perform on the stage due to other commitments, I am still associated with theatre and am carrying out my responsibilities behind the scenes.
Having worked in a variety of mediums such as theatre, OTT and films, what are some of the key differences you found between them as an actor?
Each medium offers a different experience. With theatre, we work dedicatedly for weeks or months, rehearsing for days on end. With television, we don't that kind of breathing room, as we must be ready to perform as soon as we set foot on set.
Nevertheless, I try my best to take what I have learned from the theatre, and blend it in to the other visual mediums I am involved in. This is especially the case when it comes to taking the time to become completely absorbed into my character, before I step in front of the camera.
You have played a diverse range of characters and always manage to leave behind a personal trademark for the audience. What is the secret behind your excellent screen presence?
I always take the director's brief and the scriptwriter's words very seriously. I try and pick up subtexts of the production from the script while I always try to work in the direction pointed by the maker. They give me elements that help me make up the character in my mind. Afterwards, I try and present them my vision for the role. As I value their demands, they also respect my needs.
The delivery of your dialogues is always fun and seem very natural. Even your expressions are unique to each of your characters. Could you tell us about your preparation methods?
Observation is the key to achieving this. If we observe the people around us, their interesting traits, body language and linguistic preferences are subconsciously imprinted in our minds.
I try and store these little details in my mind, almost like my own treasure trove, and when the time is right, I use these intricate details to accentuate my performance.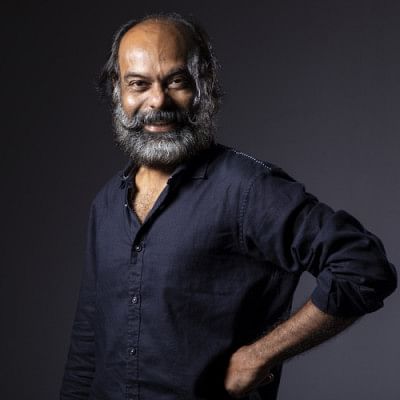 You seldom differentiate between being the lead or playing a supporting role, while always making sure your presence in a role is evident. How do you go about achieving this?
As the audience sees me performing, they feel that I am the only one planning my performances. However, this is not true. My director's input, the co-artiste's participation and the effort invested by the whole team makes this possible.
What are your future plans?
As of now, I have no plans, but we will meet again on the screen very soon!