'Muntasir' reflects on the abuse and trauma suffered by men
How often do we witness men speak out about the abuse they experience? Societal pressure empowers their tendencies to hide their trauma and emotions. Director Iffat Jahan Momo chose to mark her debut as a director by portraying this story in web film "Muntasir", marking International Men's Day today.
The project, which stars Manoj Pramanik, Farhana Hamid, Shatabdi Wadud, Elina Shammi and Sharif Siraj, among others, will start streaming from 7 pm today, on the OTT platform Binge.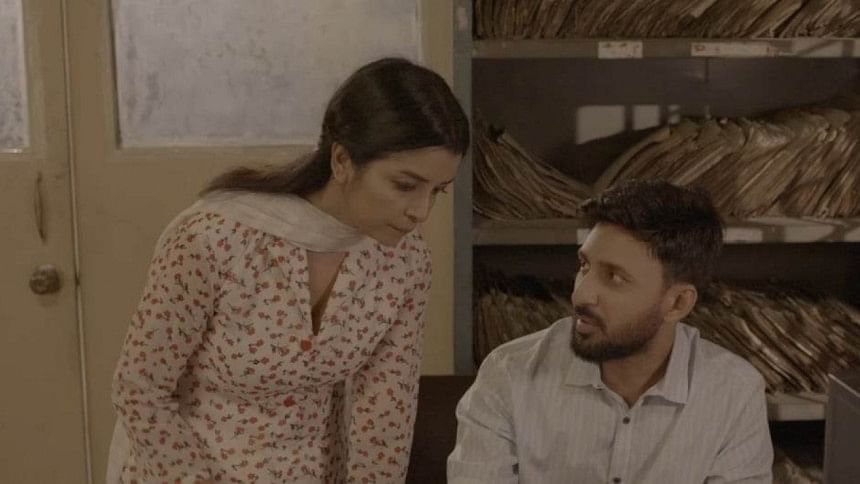 "Abuse suffered by men in our society is still not highlighted as much as it should be," shares Iffat, who began her career by directing commercials. "Personally, I've heard a lot of traumatic stories from the people around me. The thought kept bothering me, and as a result, I decided to pick this subject as my first work of fiction through a web platform."
The trailer of the show hints as such— Manoj, playing the titular role, gets allegation for sexually harassing his office colleague Afreen, played by Elina Shammi. According to the director, the plot revolves around Muntasir (Manoj), and it is dedicated to all the men who at some point can relate to the character. "I have talked to many men, who have shared their trauma, which helped me weave the plot," says Iffat, who is working on the pre-production of her debut silver screen project, based on women's cricket.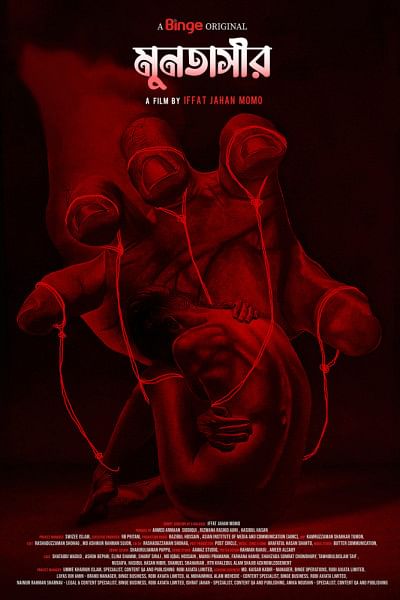 The track "Ekla Pakhi" from the film, already earned appreciation in the social media. The music has been composed by Arafatul Hasan Shanto.
Muntasir belongs to a lower middle-class family, brought up in Old Dhaka. The struggles and sufferings through his perspective will disclose some untold stories in front of the audience. "Such stories should be told more often," says Manoj. "It will present a new dimension on the narratives we usually prefer to tell." The actor also awaits the release of his upcoming "Bir Konnya Pritilota" opposite Nusrat Imrose Tisha, which is slated for release on November 25.
Elina Shammi played a twisted character in the film. "Afreen's persona is quite mysterious. To know about her, you have to watch the Muntasir," asserts the actress. "I really liked the message that this project conveys, and I believe that it will be food-for-thought for them as well."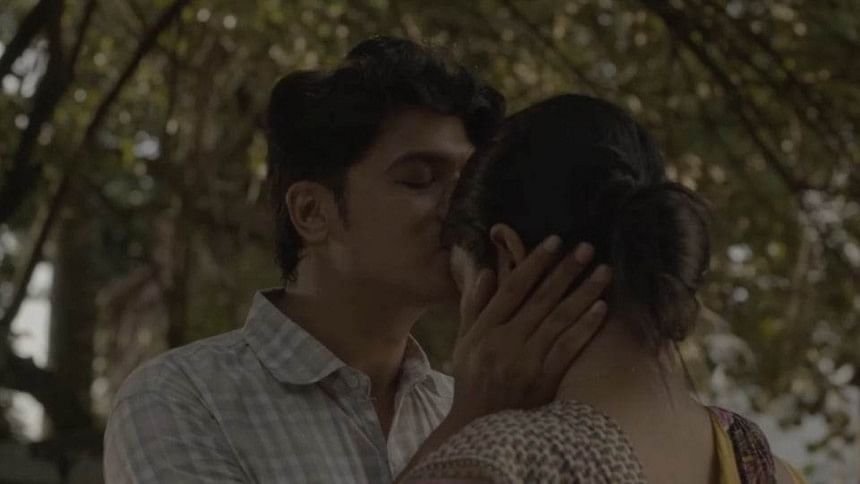 Sharif Siraj also played an important role in "Muntasir". "From childhood to when we grow up, there are social pressures that hold men back to express their emotions and traumas. 'Muntasir', at some point, voices out and as a result something unprecedented happens." Siraj has completed working in Shankha Dasgupta's web project "Guti", and will be working in another project directed by Bashar Georgis.