'Mission Extreme' trailer shows promise of a thrilling ride   
A group of militants are set to move on a mission called 'Black Wave'. They leave some clues like mysterious money and a suspenseful code that needs to be unveiled. On the other hand, cops move on a mission to identify possible targets as they suspect vandalism.
This is how the official trailer of the much-anticipated movie "Mission Extreme" opens.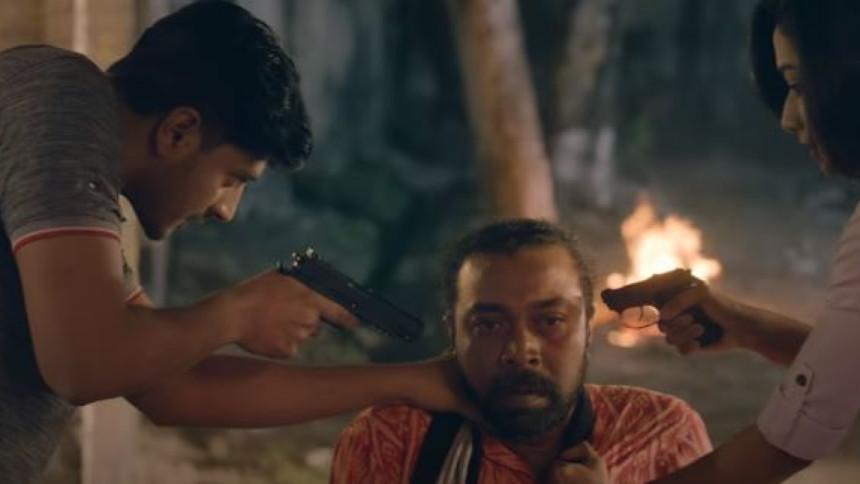 "The trailer shows only a portion of the suspense, the full movie has a lot more thrill to offer," says Sunny Sanwar, co-director of the film.
"Mission Extreme" will hit the theatres across 14 countries, including Bangladesh, UK, Australia, France, Dubai, and Singapore among others on December 3. Sunny informed The Daily Star that they are expecting to receive a clearance certificate from the Bangladesh Film Censor Board within the next week. The film, jointly directed by Sunny Sanwar and Faisal Ahmed, is presented by Cop Creation.
It stars Arifin Shuvoo, Jannatul Ferdous Oishee, Sadia Nabila, Sumit Sen Gupta, and Taskeen Rahman in lead roles.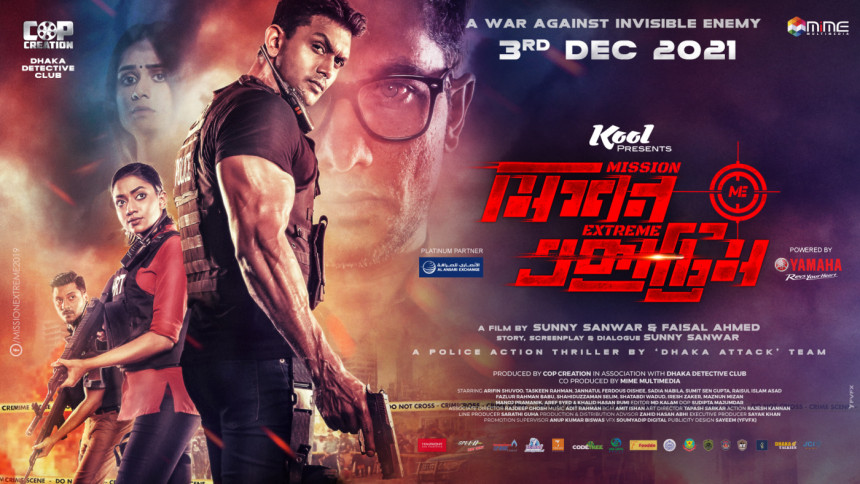 In Association with Dhaka Detective Club and co-produced by Mime Multimedia, the sequel of the film, "The Mission Extreme 2" is already underway. It will be completed within four months of the release of "Mission Extreme".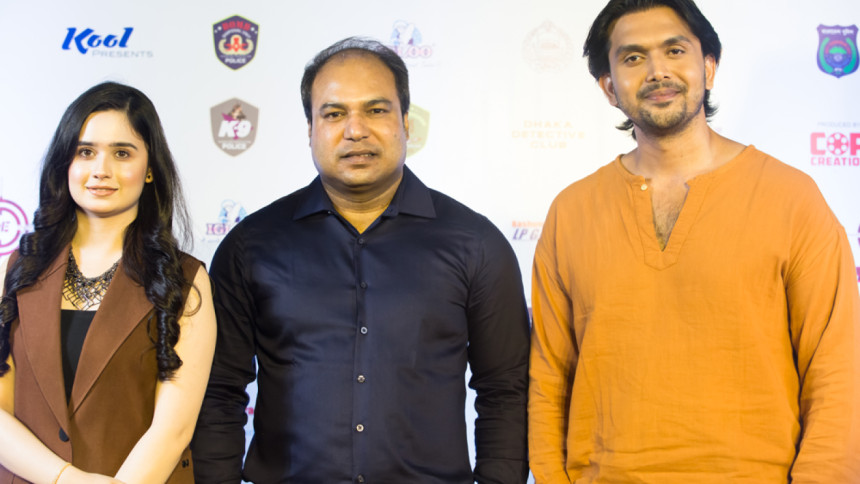 The cast of the film also includes Raisul Islam Asad, Fazlur Rahman Babu, Shahiduzzaman Selim Shatabdi Wadud, Iresh Zaker, Maznun Mizan, Manoj Pramanik, Sudip Biswas Deep, Syed Nazmus Sakib, Aref Syed, and Khalid Hasan Rumi.