Literature on screen: The good, the bad and the ugly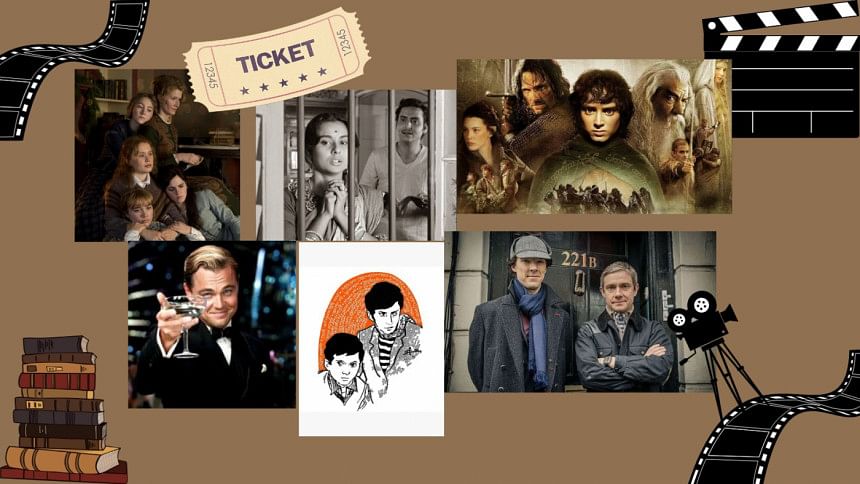 Picture yourself curled up with a steaming cup of tea on a lazy weekend afternoon, whilst golden rays of sunshine furtively find their way to illuminate the tattered pages of your beloved, time-worn novel.
Now, replace that serene imagery with a bustling living room, where that very novel is now flickering to life on a vibrant screen, promising to display the intricacies that were previously etched in ink. A beautiful transition, if done right. Then again, when it goes wrong, it feels like watching a dear friend fumble on stage and you are mostly left with a profound longing for what could have been.
In the confluence of literature and cinema, there lies a delicate bridge, both tantalising and treacherous. It promises to transport the cherished narratives from the inked pages to the vibrant tapestry of the silver screen. The fascinating journey of adaptations, that seem to be sprouting like mushrooms in the forest of OTT platforms these days, offer a varied spectacle of outcomes — some glitter with brilliance, while others languish in the abyss of failed attempts. But what makes some shine over the others? 
This article is not exactly a pursuit of finding a perfect formula, much like a good wine or a sophisticated cheese. The taste of a successful adaptation tends to be a complex and highly subjective affair. However, as a mere spectator, I embark on this narrative expedition with an eye for the exquisite and an understanding heart for the not-so-graceful attempts of adaptations.
Every time somebody says 'screen adaptation of literature', my mind goes back to Satyajit Ray's "Charulata" – a symphonic rendition of Rabindranath Tagore's "Noshto Neer". The translation from ink to screen, in this case, was more like poetry than prose, where the visual articulation of it complemented, if not surpassed, the depth of Tagore's written words. Ray's audacity to transcend the literal boundaries of the text and create visual poetry was not without detractors, including critics like Rudramoshai who questioned the fidelity of Ray's adaptation. In answer, Ray defended his vision fervently. His narrative was not confined to the literal transformation of words but transcended into a realm where cinema spoke a language that literature could only aspire to. In a resounding affirmation of his approach, he stated, "Well, the one film that I would make the same way if I had to do it again, is 'Charulata'." 
It wasn't just an adaptation, it was Ray's signature, a work where he emerged not merely as a translator but as the actual author of a rejuvenated narrative. This beautiful blend of artistic liberty and respect for the original work was praised by global luminaries like François Truffaut, who opined that an adaptation truly shines when crafted by someone with a deep understanding of the cinematic medium. Ray, with his mastery of his art, epitomized this, giving "Charulata" a heartbeat that resonated in the hearts of viewers, showcasing the magnificent potential of caméra-stylo, where the camera became a tool of writing, creating an intellectual and emotional resonance with the audience.
As we journey forth, we encounter adaptations that seem to have stumbled rather spectacularly on the path of transitioning mediums. Take, for instance, Baz Luhrmann's rendition of "The Great Gatsby". It was a dazzling spectacle indeed, but it seemed to have drowned the subdued whispers of Fitzgerald's critique of the American dream in a cascade of champagne and glitter. One could argue that the essence of the narrative was lost amidst the razzle-dazzle, leaving audiences with a sensory overload whilst leaving them little room to connect with the characters on a meaningful level. 
Renowned film critic Roger Ebert described the film as turning Fitzgerald's classic into a cartoon, highlighting its excessive stylisation and its failure to delve into the novel's social commentary. This discourse about Luhrmann's "The Great Gatsby" reminds us that adapting literature for the screen is like trying to tango on a tightrope. The dance between the two mediums needs to be a graceful one between respecting the source material and satisfying cinema's thirst for fresh flair.
Stepping away from the glittering twenties, let's delve into the modern and bustling streets of London, as depicted in BBC's "Sherlock". This adaptation takes Sir Arthur Conan Doyle's legendary detective and relocates him into the bustling heart of the 21st century, a leap that could have been fraught with pitfalls. Yet, it emerges as a beacon of how modernisation can breathe a new vivacity into timeless narratives. The series, with its sharp wit and clever narrative, showcases the brilliant synthesis of maintaining the essence of a character while seamlessly transitioning him into a new era. It's a testament to the dynamic possibilities in the realm of adaptations, showcasing the exhilarating potentials of 'modern meets classic'.
That is also exactly the point where almost all adaptations of "Feluda" by Sandip Ray fail miserably. His adaptations do not struggle with staying true to the source material, but their pacing feels uneven, with certain scenes being slow while others are rushed. On top of that, the adaptation struggles frequently to capture the nostalgic essence of the original Feluda stories, which were set in the 1970s. By modernising the setting and time period, the adaptation risked losing the charm and atmosphere that fans associated with "Feluda's" adventures.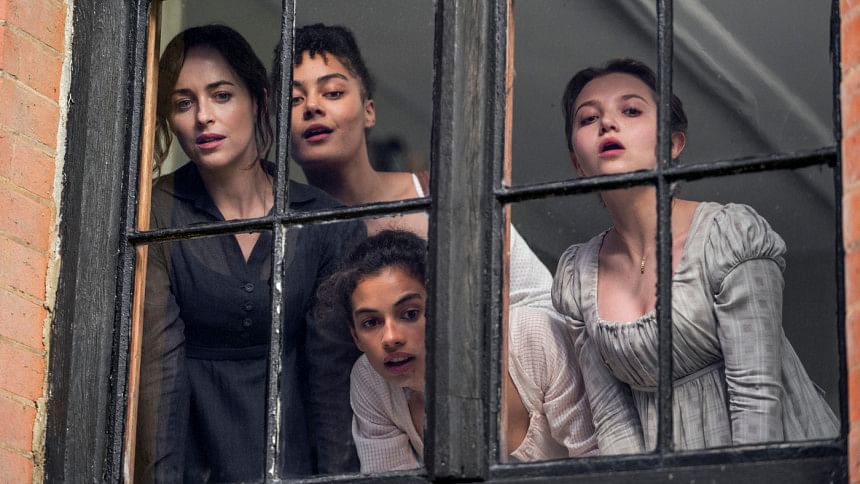 Netflix's adaptation of Jane Austen's "Persuasion" also faced similar criticism as it seemed to care less about capturing the subtleties and social commentary present in Austen's novel. It focused more on the costumes and the ongoing trending aesthetic of glamourising that period, titled 'cottagecore'. In both cases of Sandip Ray's "Feluda" and Netflix's "Persuasion", they fail to strike a balance between honouring the source material and making creative choices that resonate with modern audiences.
However, it would be unwise to assume that the landscape of adaptations is merely about the vibrant successes and the glaring missteps. Sometimes, it's profoundly about the gentle touch of finesse that brings forth a narrative in a new light, by reminiscing its original glow. Greta Gerwig's "Little Women" stands as a radiant example in this regard. Gerwig approached Louisa May Alcott's timeless tale with a contemporary lens, giving voice to the underlying feminist undertones with a poignant emphasis. She offered viewers a delicate blend of the old and the new, a narrative that resonated with most. 
As we tread further, let's not forget the spellbinding journey into Middle-Earth orchestrated by Peter Jackson in "The Lord of the Rings" trilogy. It's a monumental homage to JRR Tolkien's expansive universe as a cinematic spectacle embraced the depth, nuances and grandeur of the literary masterpiece, offering viewers an entrancing journey that remains etched in the archives of cinematic history.
Navigation through the diverse maze of adaptations evokes a gamut of emotions alongside an array of experiences; from awe to disappointment, and sometimes, the occasional joyous surprise. They always stand as realms where narratives are given a chance to reincarnate — to find new voices and to touch hearts in previously unforeseen ways. So, armed with a spirit of adventure, one can delve further into the rich world of adaptations. These worlds celebrate the timeless magic of storytelling in its myriad forms, after all.