Kangana Ranaut slams 'Rocky Aur Rani', says Karan Johar has made 'daily soap'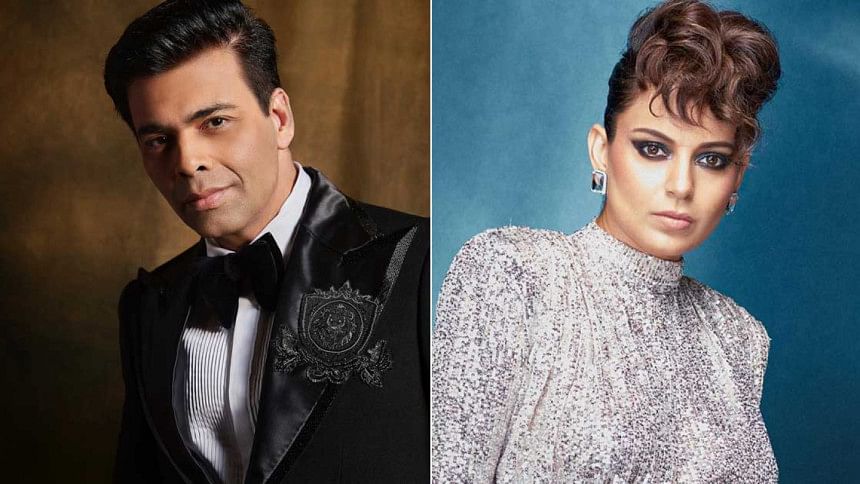 Controversial queen Kangana Ranaut has spoken out about Ranveer Singh and Alia Bhatt's new love comedy "Rocky Aur Rani Kii Prem Kahaani," directed by Karan Johar. 
She criticised the filmmaker for claiming to be the "flag bearer of Indian cinema and perpetually regressing it." 
On Saturday, Kangana said on her Instagram stories, "Audience can't be fooled anymore. They have rejected awful and conceptually poor films with phoney sets and over-the-top phoney costumes; who dresses like this in real life, and where are tacky houses like those in Delhi," read her post
"Shame on Karan Johar for ripping off his own classic films from the 1990s... Also, how did he spend $250 million on this nonsense? Who gives them this amount of money while actual talent is struggling to find funding?," added the actor. 
Kangana also compared "Rocky Aur Rani Kii Prem Kahaani" to Christopher Nolan's "Oppenheimer," released last week and based on the life of nuclear physicist J Robert Oppenheimer. 
"Indian audiences watching 3 hours long film on the origin of nuclear weapons and intricacies of atomic science and you are making $250 million daily soap," she tweeted. 
"Shame on you, Karan Johar, for committing the same mistake for the nth time... Calling oneself the banner bearer of Indian cinema while constantly regressing... Don't squander money; it's a difficult moment for the industry; retire now and allow young filmmakers to create new and groundbreaking pictures," concluded her post. 
Meanwhile, "Rocky aur Rani Kii Prem Kahaani" has received positive reviews and grossed Rs. 11.10 crore on its first day of release.