'Jaatishawr': Capturing the eeriness of Bengali thrillers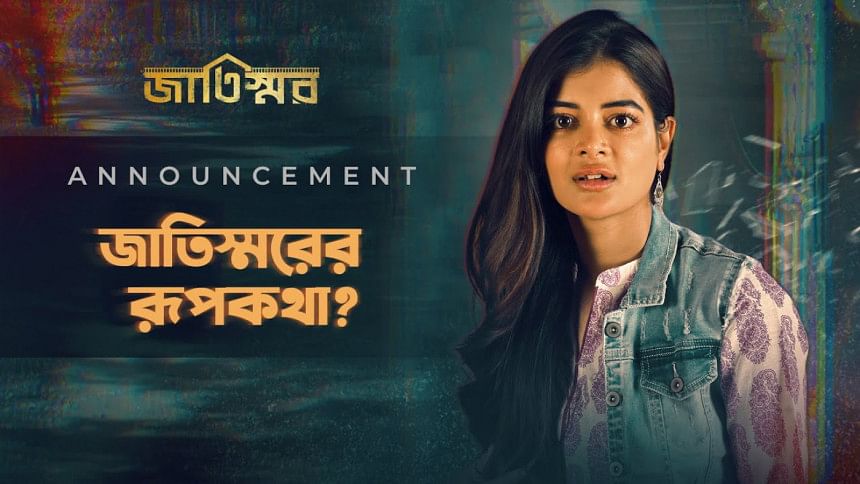 The concept of reincarnation has been a familiar one in the history of this subcontinent's art. From classic movies to commercial blockbusters, this concept, when used right, ensures a sense of divinity and sublimity that hits just the right notes. After quite some time of a good use of the concept, Hoichoi's latest web series "Jaatishawr" does just that. 
The web series was released on the platform this April, creating much sensation in Bangladesh and West Bengal.  To be precise, "Jaatishawr" is a thriller created well. It revolves around an ancestral house in the countryside. The region has an old temple, a place the locals consider to be cursed. There are many myths in the region about the arrival of a "Jaatishawr", a person who remembers the past life.
Things get tense when Roopkatha, the protagonist, arrives and stays at the ancestral house. Gradually her behavior shows an unnatural pattern, creating bemusement and fear. What ensues is a tale of life, sin and redemption.
This series, in fact, has all the elements of a quintessential Bengali thriller. It's set in the countryside, with its full foliage and mystic, a place much unknown to the urban eyes. Interestingly, an arrival marks the beginning of the series, reminding the audiences of classic Bengali thrillers.
However, what sets it apart from many flop attempts is its modern appeal. This is no disconnected piece of creation without any reflection of present days. Rather, the lifestyles, perspectives and preferences of the newer generation are aptly captured. The story unfolds from the right lenses. This results in a feeling of reliability and relatability, making the thriller all the more enthralling. 
Madhumita Sarcar does a very good job as the protagonist, and the rest of the cast put together the whole act. The charm of the series lies in its making. The right background scores and cinematography create an eerie sensation, and the perfect direction and execution are worth the praise.
So, if you're a fan of thrillers or you love the quintessential Bengali stories revolving around the countryside, this could be the series you must binge right away!