Iraqi actress sues The Economist over alleged body shaming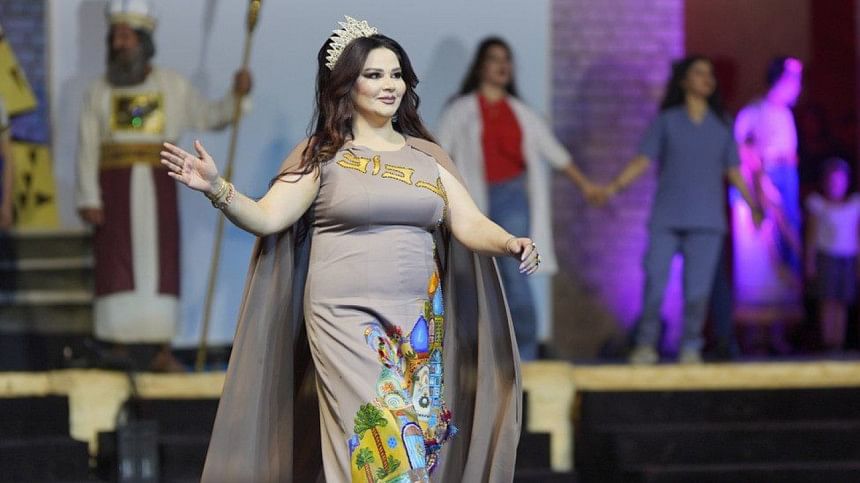 Iraqi actress Enas Taleb has decided to file a lawsuit against the UK based newspaper The Economist, for using her own picture in an article on the subject that women are "fatter" than Arab men.
No permission was not taken from her before using her photograph, which in turn, violated her privacy, Enas claimed. She even said claimed that the photo was photoshopped.
Forty-two-year-old Enas Taleb is one of the most popular actresses in Iraq. She has around 9 million followers on Instagram. In addition to acting, she is also a popular television host.
Enas, in a recent interview, revealed that she has already started the legal process in the UK. Meanwhile, the BBC appealed to The Economist for comment, but there was no response. 
According to media outlets, The Economist had published this article under the headline "Why women are fatter than men in the Arab world", where they had used a photo of Enas that was taken nine months ago at the Babylon International Festival in Iraq.
Poverty and social restrictions confine women inside the home, which makes them obese – an argument that the article presents. The article also claims that some men find obese women attractive and that is the reason behind weight gain for women.
According to news sources, referring to Enas Taleb, the article read, "Iraqis often regard this gross actress as a symbol of ideal beauty. " 
This comment only added to Enas' anger. She countered the article by terming it as "an insult to Arab women, especially Iraqi women". The actress told Saudi-funded Jordan's Al-Arabiya TV that she had to face sarcastic comments on social media for publishing the article.
While talking to another magazine, Enas said that she is happy with her looks. The actress believes that she is healthy and that's what is most important to her.
Many criticised the article, expressing solidarity towards Enas on social media. Their comments also expressed the negative, racist, hateful and disrespectful attitudes towards the article projects towards Arab women.