I watched 'Hawa' and 'Poran' in the USA: Sabila Nur
Bangladeshi actress and model Sabila Nur debuted in the entertainment industry with the 2014 TV play, "U-Turn." Ever since, the young actress has been rising in popularity among the youth of the country. Today, she is a prominent face in the industry.
The talented actress talked with The Daily Star recently.
How did you get into showbiz?
Growing up, my mother always wanted me to participate in extracurriculars. She got me admitted into a dance academy when I was quite young. I had no intention to get into the show business— this is something that happened quite naturally.
I started modelling around 2010, under the direction of Adnan Al Rajeev. Modelling is all I did for the next few years. Rajeev introduced me to the filmmaker Redoan Rony, and I acted—for the first time— in his play, "U-Turn". I haven't stopped acting since.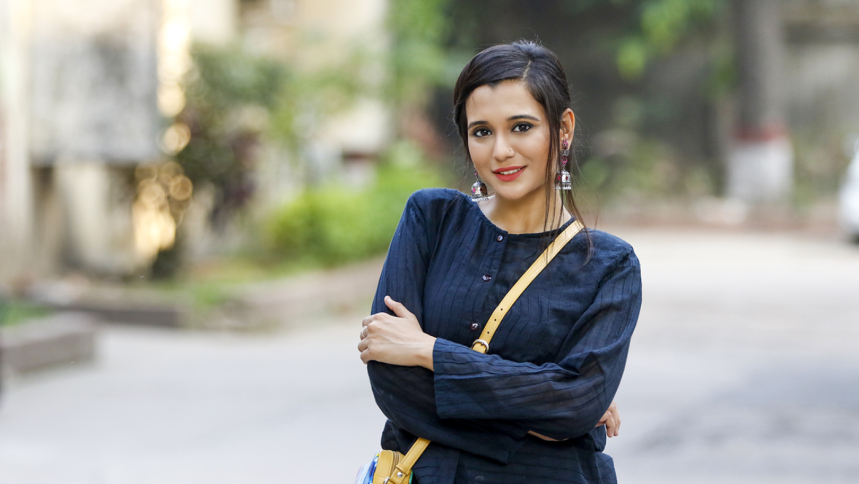 What has this career in acting given you?
It is the only reason I am adored by so many. It has allowed me to invest my life in the arts. I can call myself an artist. People enjoy my work, they know me because of it. My job has granted me all of these and more.
What kind of story and character do you look for?
Stories that will challenge me as an actress, and characters that will allow me to be versatile—these are the qualities I look for. I want to work with roles that prioritise complex, real women. In fact, I was fortunate enough to act in multiple women-centric plays just last Eid-ul-Azha. "Ami Rokeya Bolchi", "Nigessho Protibedon" and "May I Come In", they were all well received.
Tell us something about your experience acting with Apurba.
I have acted in many projects co-starring Apurba bhai. He is an amazing colleague, and a remarkable human being. He has supported me throughout my journey as an actress. His guidance has been indispensable for my career.
You were out of the country for two months. How did you spend your time abroad?
I was in America on a family trip to visit my sister. We toured many states, and watched "Poran" and "Hawa" in the theatres abroad, it was a surreal experience.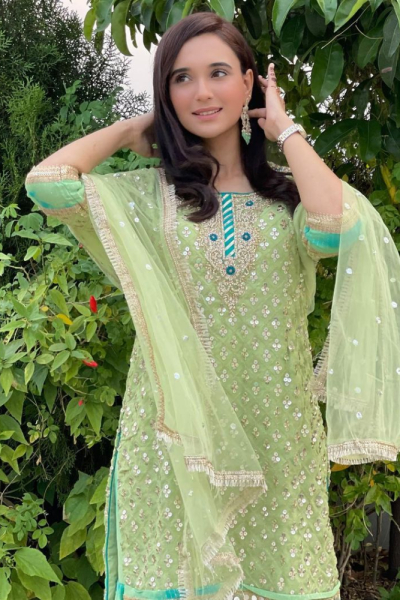 What are your thoughts on acting in web films and cinema?
I want to act in both mediums soon. I already have experiences working for Ashfaque Nipun's web film, "Koshtoneer". Cinemas such as "Poran", "Hawa", and more recently, "Beauty Circus" and "Operation Sundarban", reveal how these mediums are producing high quality content. I believe I'll need to prepare myself well if I want to venture into these territories.