Fakhrul Arefeen Khan's 'JK 1971' wins Best Historic Film award at MIFF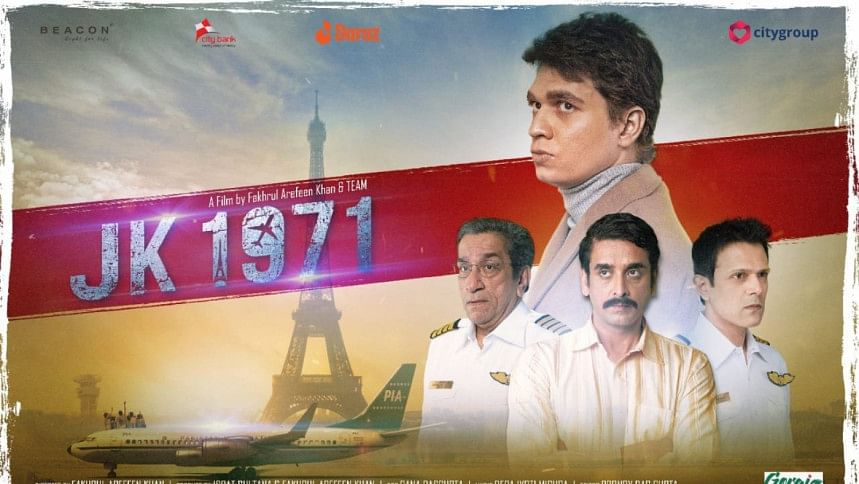 National Film Award-winning filmmaker, Fakhrul Arefeen Khan's upcoming silver screen venture, "JK 1971", has won the Best Historic Film award at the Mumbai International Film Festival (MIFF).  
"JK 1971" is the first English language film in the country, which is based on the Liberation War of Bangladesh. The film follows a historic incident that occurred in France during Bangladesh's Liberation War. It depicts the outstanding heroism of French citizen Jean Kay.
Jean Kay hijacked a Pakistan International Airlines flight at the Orly Airport in Paris, on December 3, 1971. Having hijacked the plane, Kay ordered for 20 tons of medical supplies and relief items to be loaded onto the plane, so that he could fly to Bangladesh and help the freedom fighters.
The film casts US actor Francisco Raymond and Russian artistes Derya Guvrosenko and Nikolai Novominski, alongside Subhra Sourav Das and Sabyasachi Chakrabarty in pivotal roles.
 The film is expected to release in theatres soon.