'Don't Worry Darling': A case for leveraging bad publicity into box office success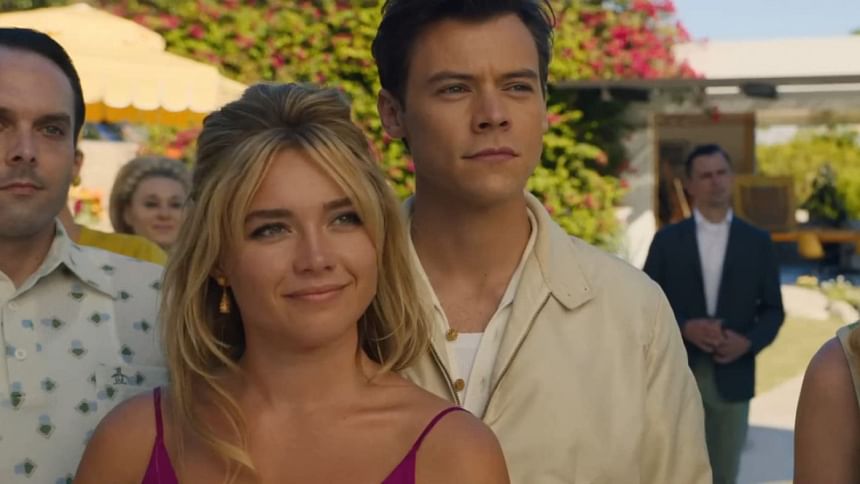 When the trailer for "Don't Worry Darling" was released, everyone was fairly certain that this movie would go on to win awards. The shots looked aesthetically-pleasing, the story seemed compelling and the casting was nothing short of fantastic.
However, over time, it became increasingly clear that the film would be remembered for the drama that would take place behind the scenes, rather than what audiences would see on the big screen.
Shortly after the success of Olivia Wilde's debut directorial venture "Booksmart", she began working on her second film, "Don't Worry Darling". Even before shooting for the latter began, it was fraught with controversies and disputes.
Initially, Florence Pugh and Shia LaBeouf were set to star opposite each other. However, Pugh expressed concerns over working with someone who had been accused of sexual harassment.
While it is unclear exactly how it happened, screenshots shared by LaBeouf showed that Wilde had tried to convince Pugh to work with the actor, despite her concerns. However, soon LaBeouf would be leaving the movie, only to be replaced by Wilde's soon-to-be boyfriend, Harry Styles.
Pugh's hostility towards Wilde was pretty clear at the premiere, as she refused to be photographed with Wilde. Moreover, Wilde was keen on promoting the movie by talking about the raunchy scenes between Pugh and Styles. However, Pugh was opposed to this idea, as she felt those scenes stole the attention away from the main plot of the film.
Further adding to the controversies, during the pre-production of the film, Wilde split with her longtime partner, Jason Sudeikis, with many speculating that an affair with Harry Styles was the reason for the breakup.
This specific triangle of relationships made for excellent gossip, thanks to Sudeikis's reputation as a nice-guy, Wilde's increasing reputation as a female director, and Styles' status as a global pop star.
With Pugh absent during the promotions for the film, Styles was forced to carry the weight of promoting the movie, alongside Chris Pine. However, even this would devolve into madness, as rumours started circulating that Styles had allegedly spit on Pine during the film's premiere.
The scandals continued, even after the film's release. Actress Kiki Layne shared that most of her scenes with actor Ari'el Stachel did not even make the final cut, with both actors opening about the unpleasant working environment that Wilde facilitated.
While there are some aspects of the film, such as the fictional town and the wonderful cinematography, which can be commended, it is sad to see Wilde making a career for herself that is centred around controversy.
It seems that all press, is good press for a movie like "Don't Worry Darling", which benefited financially from the controversies surrounding it. The film was an incredible box office success, despite the average and critical reviews from audiences and critics.
While it will be interesting to see what Olivia Wilde does next in her career as a director, it is clear that she has established a template for how one can promote their movie to further the chances of box office success.