Chorki teases new project with Tasnia Farin following her wedding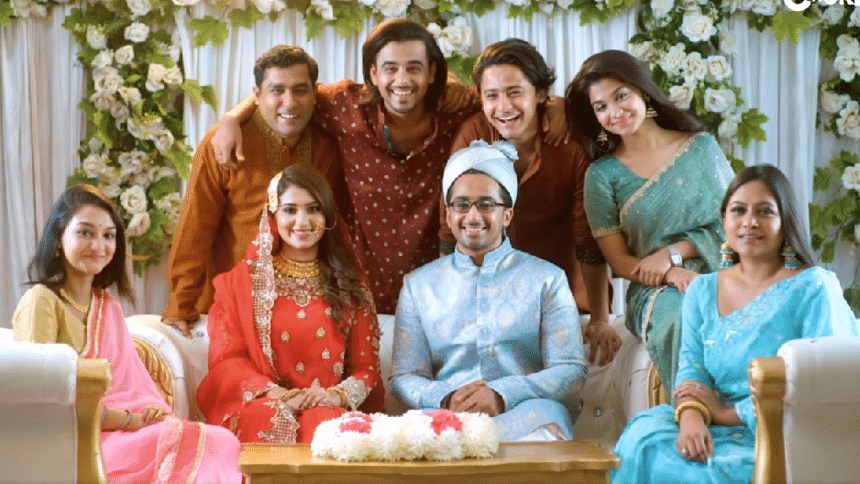 Yesterday, Tasnia Farin announced on her social media account that she got married with her long time beau, Shaikh Rezwan on August 11, after being in a eight and a half year old relationship. 
While celebrities and noted filmmakers were congratulating the actor for her new journey, Chorki gave a double surprise to her fans by posting an intriguing  teaser of Tasnia Farin dressed as a bride and Shashwata Datta as the groom. Tasnia Farin looked elegant in an orange lehenga while Shashwata looked cute in a blue sherwani and turban. Behind them, one can easily spot Siam Ahmed.
At the end of the teaser, Chorki asked the audience to guess what is coming next. Many have left comments that it's Mizanura Rahman Aryan's latest web film "Punormiloni". However, we might have to wait for some time to get the official confirmation from the Chorki page. 
Tasnia Farin is currently abroad, and enjoying some quality time with her husband. The actor has plan of doing a wedding reception where close friends and industry friends will be invited.