Chaos breaks out in Celebrity Cricket League, altercation leaves stars hospitalised
Star studded 'Celebrity Cricket League,' aimed at boosting the morale of the Bangladesh cricket team ahead of the upcoming World Cup, is currently underway. However, what was meant to be a friendly match took an unexpected turn during a group match between filmmakers Mostafa Kamal Raz and Dipankar Dipon.
As the tensions escalated on the field, the game was briefly halted. Despite efforts to restore normalcy, the situation took a further downturn after the match concluded late on Friday night, with players from both teams becoming embroiled in heated altercations. Actress Raj Ripa alleged that Mostafa Kamal Raz and actor Sariful Razz had physically assaulted her during the post-match.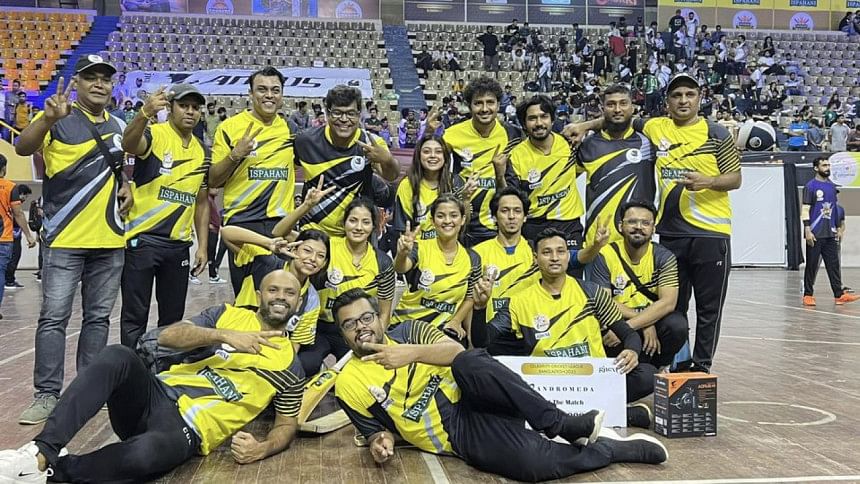 The injured players were subsequently admitted to the National Institute of Traumatology and Orthopaedic Rehabilitation in the capital, highlighting the intensity of the clashes.
Joy Chowdhury, a player on Dipankar Dipan's team, disclosed that Raz had also threatened actor Manoj Pramanik. 
Dipankar Dipon and the event organisers have indicated that an official statement addressing these issues will be issued soon. However, Mostafa Kamal Raz and his team members left the venue without offering any comments regarding the accusations.
In the game itself, Mostafa Kamal Raz's team won the toss and put up a respectable total of 119 runs in six overs. Despite a valiant chase, Dipankar Dipon's team fell short, managing to score 112 runs within the allotted six overs, resulting in a 7-run loss.
The 'Celebrity Cricket League,' featuring Bangladesh's entertainment industry stars, commenced on September 28 and will conclude today. This unique event, held at the Mirpur Shaheed Suhrawardy Indoor Stadium, saw male and female stars divided into eight teams, with prominent figures such as Giasuddin Selim, Salahuddin Lavlu, Chayanika Chowdhury, Shihab Shaheen, and others leading the teams.
The league's mission to rally support for the Bangladesh cricket team in the World Cup has faced an unexpected challenge in the form of on-field altercations and allegations. While the event aimed to unite stars behind the national team, it appears that it has encountered unforeseen drama both on and off the cricket pitch.