Celebs react to name of Alia Bhatt and Ranbir Kapoor's daughter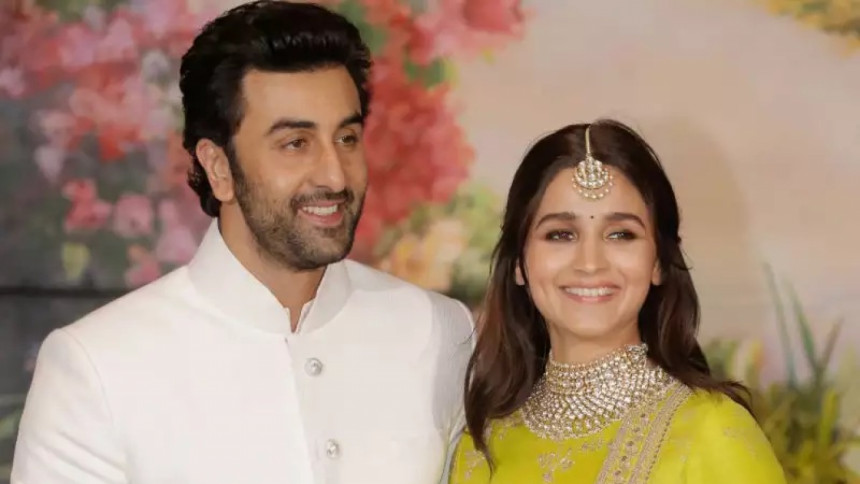 After Alia Bhatt and Ranbir Kapoor announced the name of their newborn daughter, Priyanka Chopra, Ranveer Singh and an assortment of other celebrities have reacted on Instagram to the newly named toddler, Raha.
On Thursday, Alia took to Instagram, posting a photo giving fans a partial glimpse of her daughter, while also revealing her name. In the photo, Ranbir Kapoor can be seen holding Raha while Alia looks on at her darling daughter. The photo is blurred, with the focus on a frame that is on that wall, which contains a mini jersey of Barcelona, with Raha written on the back.
Sharing the picture, Alia wrote on the post, "The name Raha (chosen by her wise and wonderful Dadi) has so many beautiful meanings…Raha, in its purest form means divine path, in Swahili she is Joy, In Sanskrit, Raha is a clan, In Bangla - rest, comfort, relief, in Arabic peace, it also means happiness, freedom & bliss. And true to her name, from the first moment we held her - we felt it ALL! Thank you Raha, for bringing our family to life, it feels as though our lives have only just begun."
In reaction to the post, Priyanka Chopra wrote, "God bless Raha." Ranveer Singh also decided to voice his feelings, sending the heart eye emojis.
Kareena Kapoor also wrote, "Raha Kapoor can I hold you? Can't wait." Alongside them, Anushka Sharma, Sonam Kapoor, Sonakshi Sinha, Zoya Akhtar, Soni Razdan, Shweta Bachchan, and Dia Mirza also came in with their assortment of positive emojis to celebrate the naming of Ranbir and Alia's daughter.
Alia and Ranbir welcomed Raha on November 6.