Buker Moddhe Agun: Audience sure of Salman Shah connection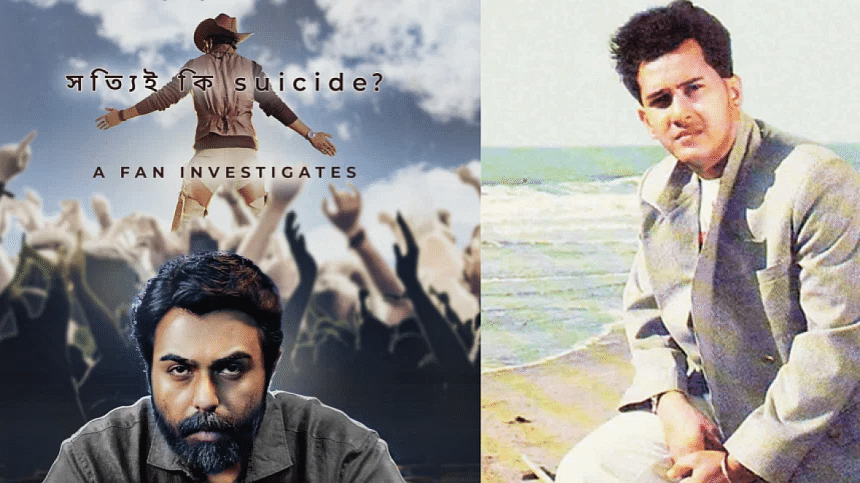 Audiences were left surprised when Hoichoi released the much-awaited Ziaul Faruq Apurba starrer web-series "Buker Moddhe Agun", without any prior announcement. The makers didn't release any trailers and so, when many entertainment groups announced its release, curious audiences piled up to watch the 8-episode series to find out whether it actually centers on Salman Shah's life.
"Buker Moddhe Agun" showcases the story similar to Salman Shah's personal life and the mysterious circumstances around his death. The audience will find that the story is at least 90 percent similar to the 90's star. The makers have, however, refused to admit their 'inspiration'. 
The web-series has portrayed Apurba in a stunning new avatar as fans were stunned to see him don the role of ASP Golam Mamun. The actor has brilliantly broken away from his romantic image to a rough and tough officer, who is haunted by his mysterious past.
In terms of acting, other cast members did a fantastic job, especially Yash Rohan, who has perfectly integrated himself into the role of superstar hero 'Armaan' in the series. Yash's getup, makeup, and his acting skills will etch a strong impression of his performance. Shahnaz Sumi grabbed everyone's attention as the glamourous 'Shabnam', as her voice perfectly matched that of a 90's popular actress. Abu Hurayra Tanvir did a fantastic job as the corrupted Banna in the series – the actor knows very well how to leave an impression.
Tania Ahmed also fits perfectly well as Armaan's mother. Apart from them, Tariq Anam Khan, Tama Mirza, Tauquir Ahmed, and Dilruba Hossain Doyel, have done justice to their respective characters.
Director Taneem Rahman Angshu has only brought up the controversial topics surrounding the 90's superhero in the web-series. The director could have brought to light many more issues, but nevertheless, Anghu's direction impressed. It's definitely a must-watch and fans will surely become nostalgic, while watching the series on Hoichoi.