Both of Shyam Benegal's kidneys fail, undergoes dialysis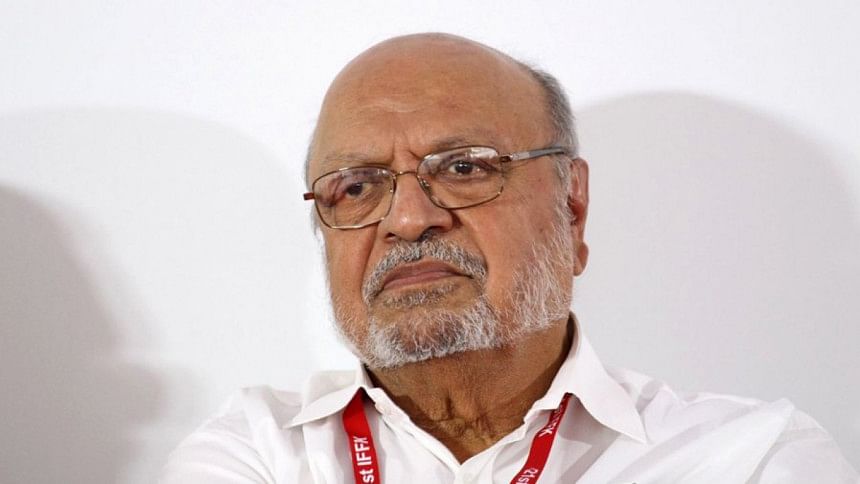 Eminent director Shyam Benegal's health has deteriorated as both his kidneys have failed; he is undergoing dialysis at home. According to reports, his health has worsened so much that he is unable to visit the hospital for proper treatment.
Last year, the noted filmmaker faced critique by Bangladeshi people on social media when "Mujib: The Making of a Nation" trailer was released. Currently, no updates has been announced and the filmmaker's condition has created uncertainty regarding its release.
The 88-year-old filmmaker has been unable to visit the office in recent times. Doctors have advised Shyam Benegal, who has won numerous national awards, to rest at home.
Earlier on, Shyam Bengal spoke about his excitement on creating a biopic on Father of the Nation Bangabandhu Sheikh Mujibur Rahman at an event in Mumbai.
"'Mujib: The Making of a Nation' is an emotionally charged film for me. It's a difficult task to capture Bangabandhu's towering life on film," he said.
Alongside Arifin Shuvoo as Bangabandhu Sheikh Mujibur Rahman, the movie stars Nusrat Imrose Tisha as Sheikh Fazilatunnessa Mujib; Nusraat Faria Mazhar as Sheikh Hasina; Riaz Ahmed as Tajuddin Ahmed, and Elina Shammi as Begum Khaleda Zia, among others.