Born to play villain: Remembering the legacy of Rajib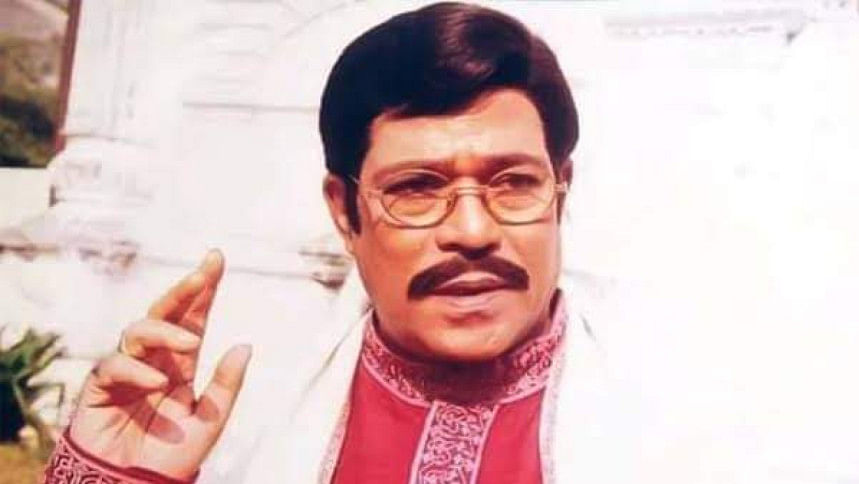 Wasimul Bari Rajib was a powerful and strong actor. His clear pronunciation of words and strong voice helped set him apart from his cohort. Initially debuting as a hero, he would go on to become famous for playing villains.
In fact, it would be in Kazi Hayat's "Danga", that he would play a villain, that people would praise for years to come. Even today, the infamous "ami mind korlam" dialogue from the film is etched into the minds of the audience.
It has been 18 years since four-time National Award-winning actor, Wasimul Bari Rajib was alive. The actor died of cancer on November 14, 2004. But his name still rings a tune of familiarity in the minds of cinema fans, particularly those from Dhaka.
Talking about Rajib, director Kazi Hayat told The Daily Star, "He was unique as an actor and as a politician. Initially, he played the role of a hero, in the film 'Khokon Shona', which was directed by me. Prior to this film, he also played a small role in the movie 'Rakhe Allah Mare Ke'. Actually, Ilias Kanchan was supposed to work as the hero in 'Khokon Shona'. However, after I met Rajib, I cast him as the hero due to his many requests and persistence. As an actor, he was very strong and as a human being, he was indomitable.  The audience will forever remember Rajib's impeccable performance in many films directed by me."
After working in Kazi Hayat's "Khokon Shona" in 1982, Rajib went on to act in more than 200 films. Some of his notable films include "Danga", "Hangor Nodi Grenade", "Prem Piyashi", "Sotter Mrittu Nai", "Sopner Prithibi", "Ajker Sontrasi", "Durjoy", "Denmohor", "Shopner Thikana", "Mohamilon", "Babar Adesh", "Don", "Keyamat Theke Keyamat", "Buker Bhetor Agun", "Sahosi Manush Chai", and many more.
Apart from acting, Rajib was also the managing director of Bangladesh Film Development Corporation (BFDC).