Bangladeshi films invited to compete at the Oscars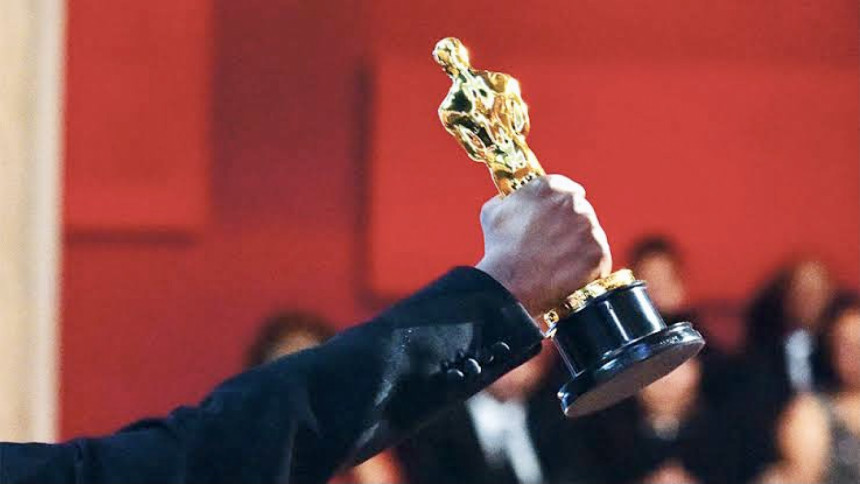 The Oscar Bangladesh Committee has invited the country's films to compete  at the 94th Academy Awards. The selected movie will compete in the Best International Film category. 
According to a press release, interested directors and producers must submit Bangla films that are made in Bangladesh to the committee. 
For the selection process, any full-length feature films released after January 1 of this year, will be screened for seven consecutive days with English subtitles at Bangladeshi theatres. 
Interested filmmakers are requested to collect submission forms and other details from Ashirbad Cholochitro's office (7/9 Eastern Commercial Complex, 73 Kakrail; email: info.bffs@gmail.com) by October 14, 5 pm. 
A nine-member committee has been formed under the chairmanship of media personality Habibur Rahman Khan at the initiative of Bangladesh Federation of Film Societies to nominate Bangladeshi films in the Best International Feature Film category of the Oscars, like every year.
The 94th Academy Awards ceremony, presented by the Academy of Motion Picture Arts and Sciences, will honour the best films released since March 1, 2021, and is scheduled to take place at the Dolby Theatre in Hollywood, Los Angeles, California. 
In 2003, noted Bangladeshi film director Tareque Masud's "Matir Moyna" was nominated for an Oscar for Best Foreign Language Film. For the next two years, no Bangladeshi film competed at the Oscars. Every year since 2006, a film is being sent to the Oscars from Bangladesh. Three of those films were Humayun Ahmed's "Shyamol Chhaya", Abu Sayeed's "Nirontor", and Golam Rabbani Biplob's "Swapanodanay".  
Mostofa Sarwar Farooki's "Doob" was Bangladesh's official entry for Oscars 2019. 
In 2020, the first anthology film of Bangladesh, "Iti, Tomari Dhaka" was sent to the Oscars.