Bangladeshi film critic Reeti to vote at 80th Golden Globes
Bangladeshi film critic Sadia Khalid Reeti is the second Bangladeshi to join the new voters of Golden Globes.
Golden Globes has been hosted by the Hollywood Foreign Press Association (HFPA) since 1944. It is the premier ceremony which honors achievements in both television and film. Initially constituted by a group of entertainment journalists based in Los Angeles, this is the first time HFPA is welcoming voters based around the world.
Before Reeti, Los Angeles based Bangladeshi journalist Munawar Husain earned the honour of voting at the Golden Globes in 1993. Thirty years after his inclusion in the HFPA, this is the first time a non-US-based Bangladeshi will vote for this prestigious award.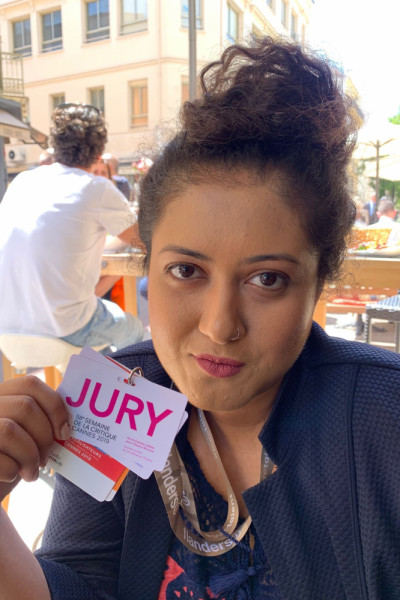 In a diversity push, Golden Globes has added 103 new voters to the existing 97 voters. This diverse voting body of 200 represents 62 different countries. The voting pool is now 52% female, 51.5% racially and ethnically diverse, with 19.5% Latin, 12% Asian, 10% Black and 10% Middle Eastern.
Reeti served as a FIPRESCI jury at Cannes Film Festival, International Film Festival of Kerala and Dhaka International Film Festival. She was first person from Bangladesh to be selected to participate at Berlinale Talent Press. She attended mentorship programs with Film Independent and Locarno Open Doors. She also teaches film studies at different universities and institutions and is a recipient of Charles Wallace Fellowship from the British Council.
She studied Screenwriting at the University of California, Los Angeles (UCLA). She has also worked as an entertainment journalist since 2012 in Dhaka and Los Angeles. Currently the Showtime Editor of Dhaka Tribune, Reeti has served as a jury member at different international film festivals in Italy, India, England, Nepal, France, Russia and Bangladesh.
The 80th Golden Globe Awards will take place on January 10, 2023. The nominations will be announced on December 12, 2022.