'Bachelor's Qurbani' and 'Good Buzz' trend on YouTube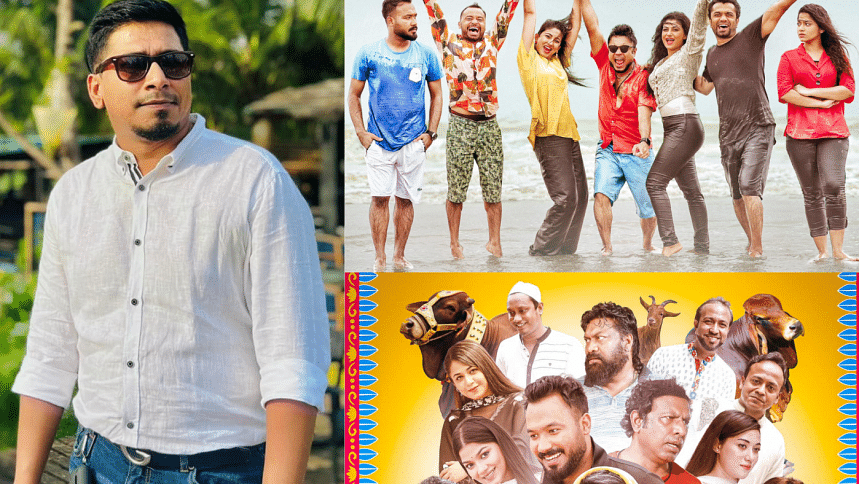 Kajal Arefin Ome is taking YouTube by storm as both his Eid special tele-fictions "Bachelor's Qurbani" and "Good Buzz" trending on YouTube. While "Bachelor's Qurbani", which was released on Dhruba TV's official YouTube channel has moved up to the number 1 spot on the 'Trending' page, "Good Buzz", the Club 11 Entertainment production, is currently sitting at the number 2 spot.
"Good Buzz" stars Ziaul Hoque Polash, Mishu Sabbir, Safa Kabir, Parsa Evana, Sharaf Ahmed Zibon, Md Saidur Rahman Pavel, Shimul Sharma and Lamima Laam. The plot revolves around the incidents of a tour by a group of young friends. Featuring a love-struck couple, a heart broken lover boy and his former lover, a Canada returnee, and an over-possessive husband—"Good Buzz" is lively, light-hearted and full of spirit.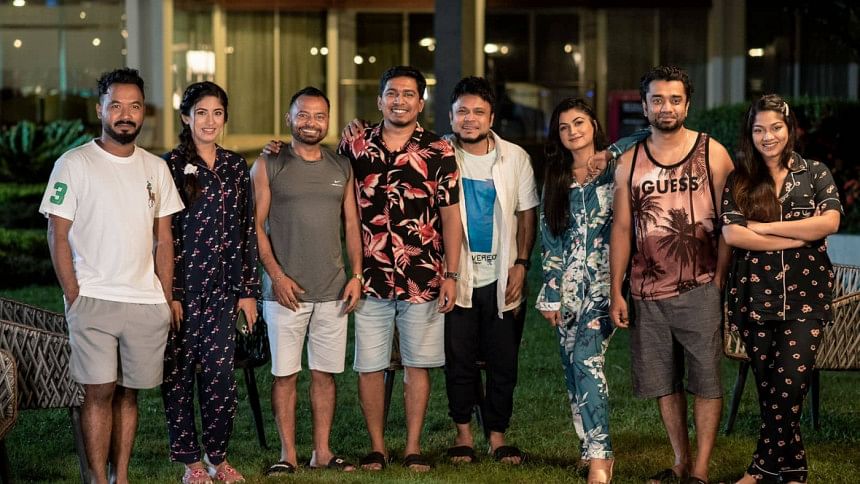 On the other hand, "Bachelor's Qurbani", revolves around the activities of the group of "Bachelor Point" during Eid-ul-Azha.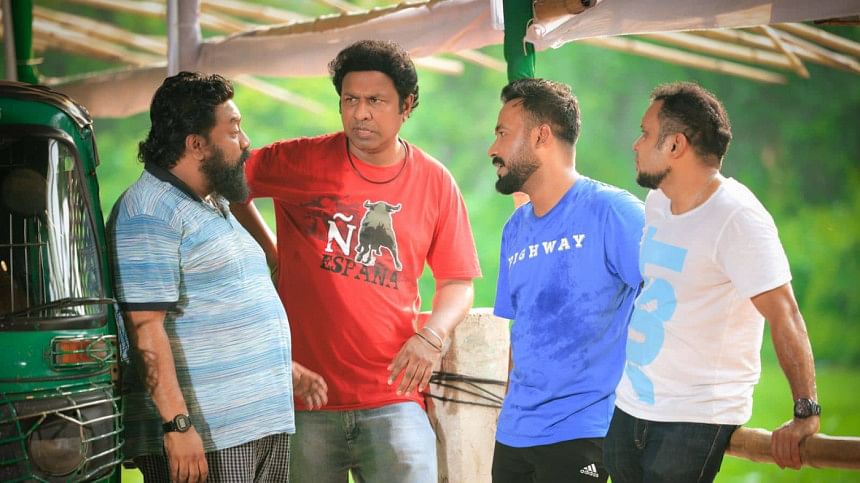 "I only worked on two projects this Eid and I am happy that both 'Bachelor's Qurbani' and 'Good Buzz' were well received by audiences. Such responses inspire me to do even better," shared Kajal Arefin Ome who puts a big emphasis on honesty and hard work. "I would like to thank all my viewers. Their appreciation has always motivated me."
With "Bachelor's Qurbani" sitting at 8.6 million views and "Good Buzz" at 3.2 million views, both productions are now available to watch on YouTube for free.