An artiste's desire is impossible to fulfill: Fazlur Rahman Babu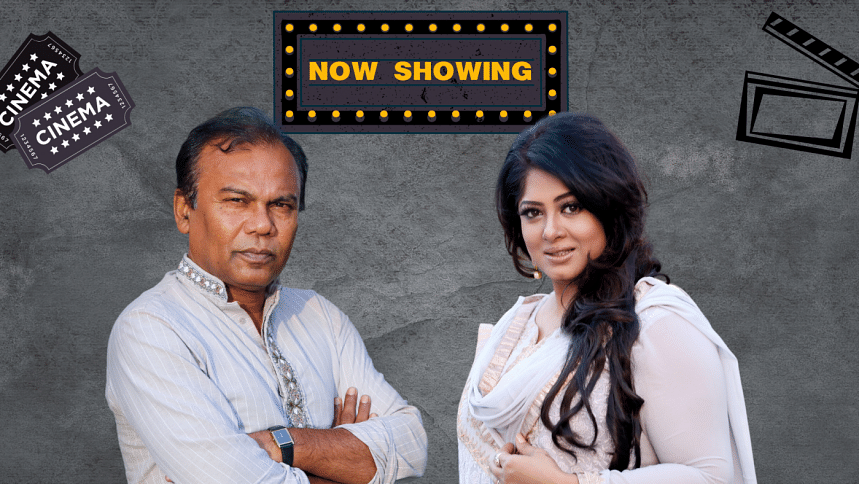 Five-time National Film Award-winning actor Fazlur Rahman Babu has for the first time acted opposite Moushumi, in a film that will be released today, November 11. The movie is titled "Bhangon", and is not the only movie Fazlur Rahman Babu has worked on recently. The talented actor also has several other movies awaiting release.
Apart from his upcoming films, Fazlur Rahman also received a lot of praise for his recent performance in the web-film, "Dui Diner Duniya".
In preparation for the release of "Bhangon", Fazlur Rahman Babu spoke to The Daily Star about the upcoming film, "Dui Diner Duniya", working with Chanchal Chowdhury, and various other issues.
Could you share a bit about your movie "Bhangon", which is being released today?
"Bhangon" has a rather exceptional story. The film follows the lives of the displaced people in Dhaka, who are living in the slums. I too, have played the role of a man who has been displaced from his home. In "Bhangon", the audience will get to see me playing the flute in different parts of Dhaka. I play the flute, and try to make a living by doing so. On my journey, I meet a lot of other people like me, who are broken by the circumstances of their lives. The sorrows and dreams of these people are the core element of the story. I am really proud to be releasing such a film.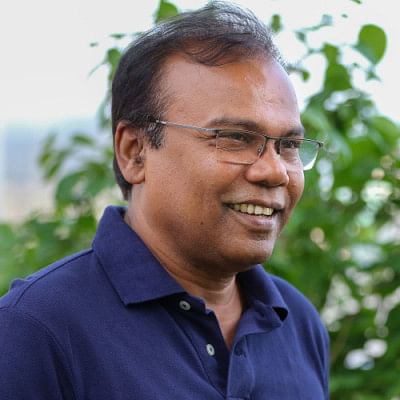 Will this be the first time you are working with Moushumi in a film?
Yes, this is the first time Moushumi and I are working together on a film. She has been a fantastic co-star and is a very professional artiste. In the film, our characters are very close to each other, as we are both displaced and broken people. Both of us shot various scenes together at Bangladesh Film Development Corporation. We also had various shoots in railway stations in Dhaka. However, both of us have worked together on dramas and serials in the past.
Over your career, you have played a variety of roles in dramas and films. Do you feel satisfied with your body of work?
An artiste is never satisfied. The artist's desire is difficult, maybe even impossible, to fulfill. So, as an artiste myself, I always want to see myself in new stories and characters. After finishing one character, I want to move on to the next one. I enjoy having the challenge of new roles, characters and films to keep myself busy. However, the desire to do more always persists. This is my philosophy of art, and part of that is that an artiste can never truly be satisfied with his work.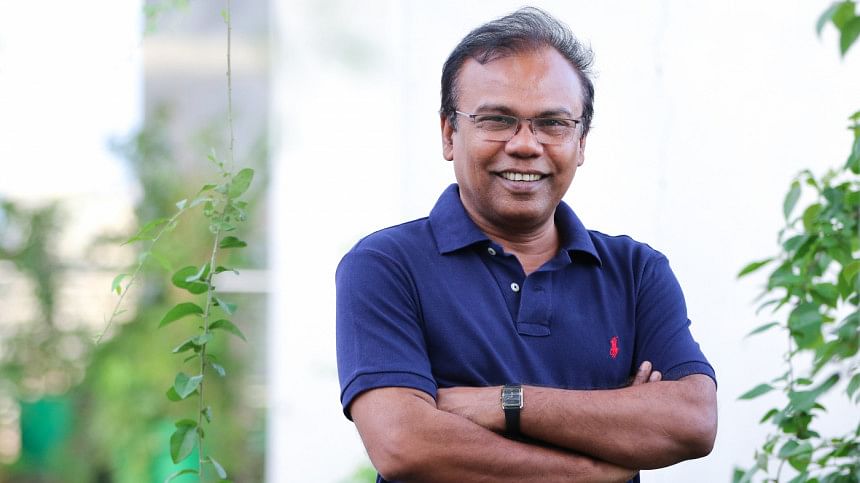 What other new films are you currently working on?
Currently, I am shooting for another new film. We just finished the first set of shooting. The film is called "Jol Pahar aar Patader Golpo", and I am playing the role of a headmaster of a school in the film. The movie has been directed by Mehedy Hasan Arnob, and it was shot in the mountains. The role of a school teacher is something completely new for me.
Tell us about your experience of working on the web-film, "Dui Diner Duniya"?
I had a great time working on "Dui Diner Duinya". It was fantastic to work with Chanchal Chowdhury, and I am getting a lot of praise for my role in this web-film. People also seemed to really enjoy the songs featured in the film. In my opinion, I really felt immersed into my character in it.