Apu Biswas takes a dig at Barsha for 'supporting' Bubly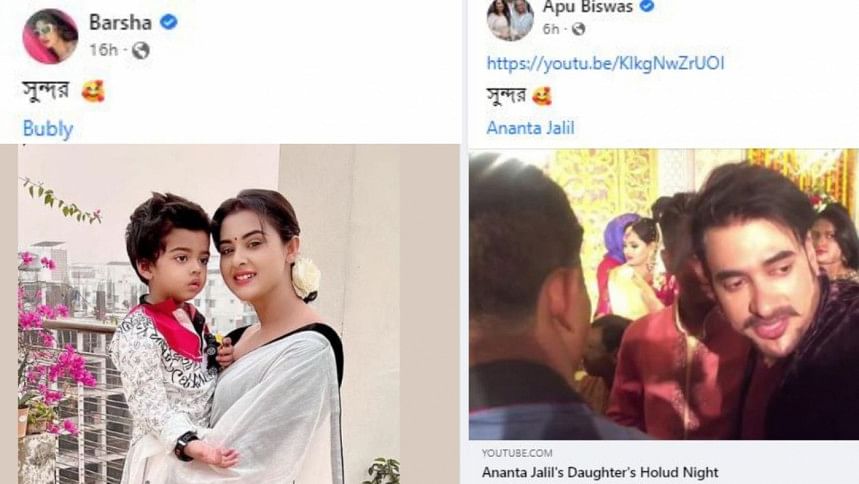 Apu Biswas and Bubly's 'cold war' is something that Dhallywood and Shakib Khan's fans are well aware off. Although they don't directly name each other on their Facebook statuses; their snarky comments and indirect dig at each other is what makes their feud famous on social media.
However, this time a famous celebrity couple, Ananta Jalil and Barsha, has been dragged into their social media war.
Yesterday, Barsha posted a picture of Bubly along with her son, Shehzad Khan Bir, with the caption "Shundor".  Hitting back at that, Apu Biswas posted a video of 4 years ago with the title "Ananta Jalil's daughter's Holud Night" with the same caption, "Shundor."
Fortunately, netizens caught wind of their 'indirect dig' and started posting screenshots of Apu Biswas' post on Barsha's comment section.
A netizen commented on Barsha's wall, "nobody cares about your arrogant post; you are the only one who opposes her, while the rest of Bangladesh supports her."