Adam Driver not allowed to drive a Ferrari in his 'Ferrari' film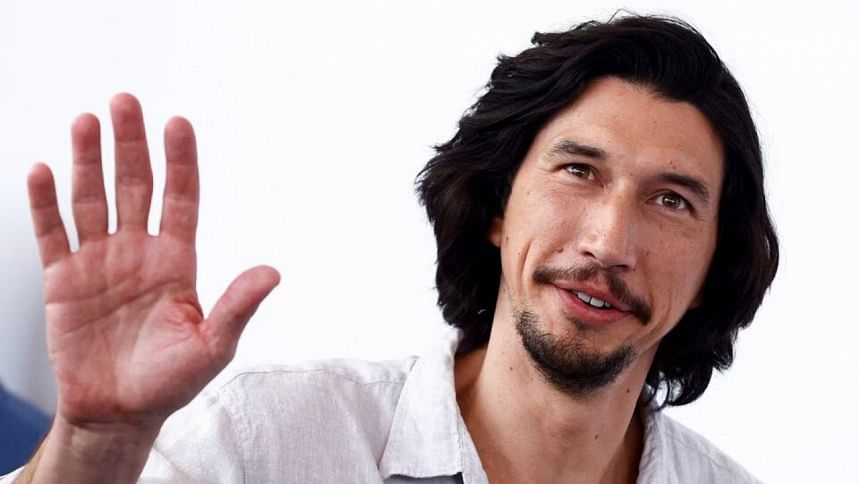 Adam Driver, star of the latest film to hit Venice, "Ferrari", revealed on Thursday that he wasn't allowed to drive any of the eponymous race cars that feature in a biopic of famed Italian carmaker Enzo Ferrari.
"They were the scariest things on set, but they wouldn't let me drive the cars for insurance reasons," Driver told reporters.
The film chronicles a key year in the life of Ferrari -- 1957 -- as he struggles to keep his company afloat, faces trauma in his personal life and battles with arch local rival Maserati for supremacy on the racetrack.
Directed by veteran filmmaker Michael Mann, "Ferrari" features adrenalin-fuelled sequences of the red sports cars competing in the legendary Mille Miglia road race across Italy that often proved fatal for drivers and onlookers alike.
While Driver was not allowed in a Ferrari, one of his co-stars, U.S. actor Patrick Dempsey, did take the wheel of exact replicas of the iconic, open-topped cars, which offered no protection to the exposed drivers.
"It was quite terrifying. Driving a modern car you have a roll cage, but there was no cage with these cars," Dempsey said, adding that taking part in endurance races was intoxicating, forcing you to think only about the present.
"That is the beauty of it, that is the addiction of it, that is what is hard to give up. It is a calm exhilaration. That is how we should be living," he said.
Besides building exact replicas of the cars, Mann also ensured to give cinemagoers authentic sounds, recording the noises of the original cars, including an old Maserati racer owned by Nick Mason, the drummer of rock group Pink Floyd.
"There is nothing quite like it. They are beautiful, threatening and quite savage," Mann said.
"Ferrari" is one of 23 movies competing for the prestigious Golden Lion award at the Venice Film Festival, which runs until Sept. 9.