ABC generation returns with 'November Rain'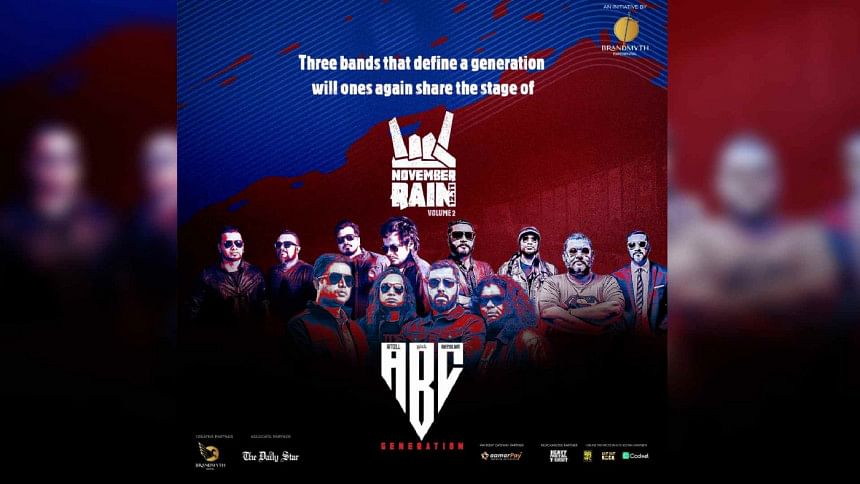 Artcell, Black, Cryptic Fate – the 'ABC' concerts were known to be a hallmark of the 2000's and 2010's. After almost a decade, these three mighty bands will return to the stage with the concert, 'November Rain Volume 2', on November 12.
The concert, which will take places at International Convention Center Bashundhara (ICCB) Expo Zone, will feature a slew young and established talents including Aurthohin, Viking, Chirkutt, Indalo, Meghdol and Powersurge.
Tickets for the concert start at 550 BDT, and are available at Get Set Rock's website. The programme is an initiative by Brandmyth.