Telling a tale through chairs: Abhijit Chowdhury dissects politics and power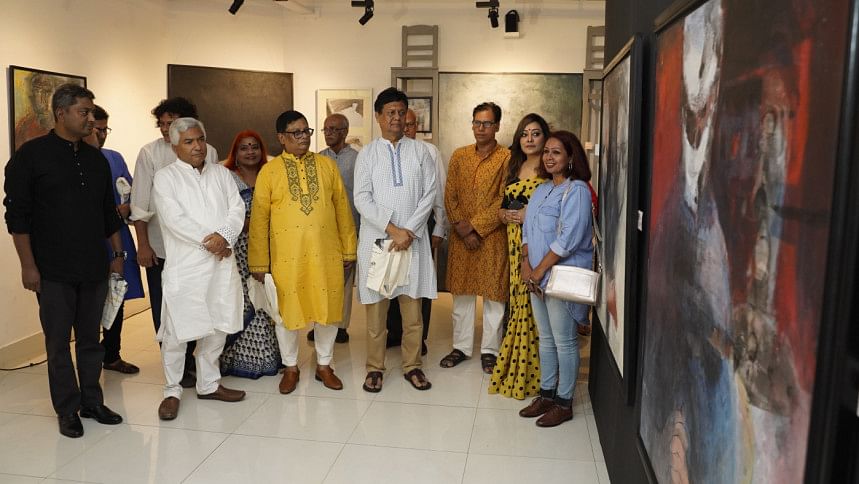 Abhijit Chowdhury's 15th solo art exhibition, "(Non) hierarchical Order of Forms", opened at La Galerie, Alliance Francaise, Dhaka on November 4. Md Jashim Uddin, President of The Federation of Bangladesh Chambers of Commerce and Industry (FBCCI) attended the inauguration ceremony as the chief guest, while actor and artist, Afzal Hossain attended as the special guest.
A young and promising artist, Abhijit enjoys exploring the concept of a bright, abstract universe. He regards nature to be his greatest source of inspiration and through his artistic perception, he gathers all the components of his paintings from nature, with great care and intelligence—eventually arranging them, in a pleasing manner, within his paintings.
The 45 acrylic paintings on display are abstract expressionisms, where perceptions and feelings such as joy, despair, grief, hope, dream, imagination, love and hatred exist. "I wish to demonstrate the idea that art is nothing more than humanised science, and a tool for addressing mankind," asserted Abhijit. The artist's subjects are depicted using red, amber, and blue splashes of colours on a grey backdrop. By incorporating human figures, he also investigates the interior life of a person.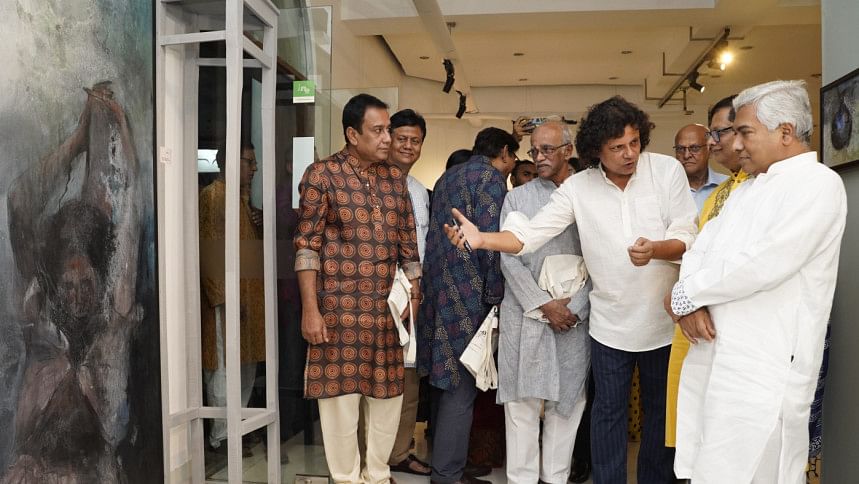 In this exhibition, Abhijit confronts several topics through the combination and composition of various chairs and tables within spaces. The chairs metaphorically portray the existing political situation. Unlike a conventional symbol, it does not give us a narrative centred around a political allegory, that merely refers to the monolithic power relationship. The rhythmic representational approach, in which the shapes of the chair are arranged inside the spatial connection of his painting, suggests the potential of non-linear storytelling.
"I have tried to showcases instances of the power distance between rulers and subordinates, through the chair model. It is an object that could be easily associated with several theories, providing me the flexibility to create artworks that are open to interpretation," explained Abhijit.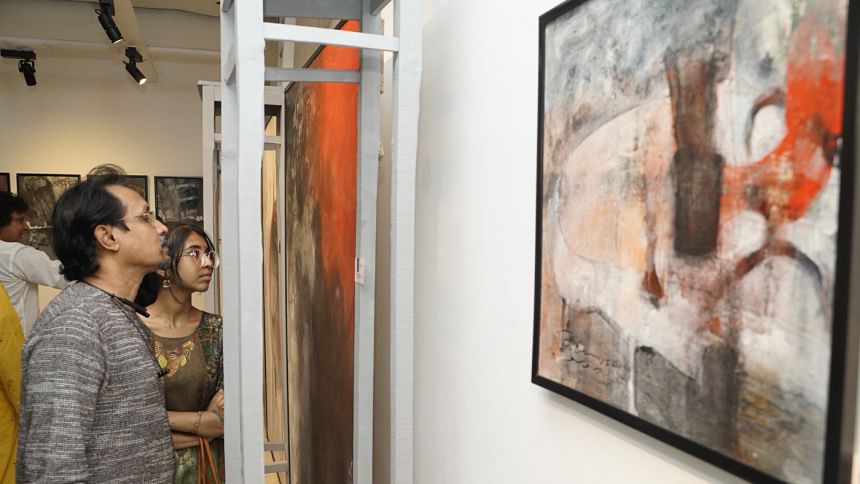 The exhibition was a rather unique one, in that it used chairs to display the artworks. The addition of this element created a striking impression on the viewers and immediately captured their attention to the fine abstract artworks. The exhibition ran till November 12.