Swapnadal staging 'Macbeth' tomorrow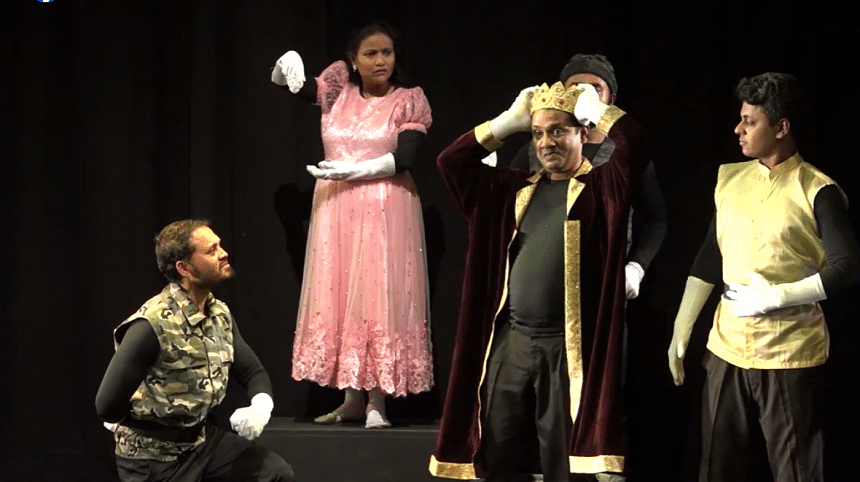 On the occasion of World Mime Day, theatre troupe Swapnadal will stage the first-ever full-length 'mimodrama', "Macbeth" tomorrow. The play will be staged at the experimental theatre hall of Bangladesh Shilpakala Academy at 7pm. 
Written by William Shakespeare, the play has been directed by Zahid Repon, while the story reconstruction has been done by Juana Sobnom.
"Macbeth" is a classic tragedy written by Shakespeare, where the protagonist of the play wants to become king, but eventually dies in the end.
The plot revolves around the Scottish general, Macbeth and his ambition to become the king, as three witches prophesied that Macbeth will one day be the King of Scotland. Instigated by his wife, Macbeth murders the king, ascends to the throne, and then proceeds to kill more people out of paranoia. 
The play stars Juana Sobnom, Hasan, Sumaiya, Nishak, Shishir, Shyamal, Zebu, Anindya, Ork in various roles. 
March 22 is celebrated as World Mime Day around the world. However, due to a lack of auditorium space this year, Swapnadal will stage the play tomorrow.