Solo exhibition 'Naree Shutro' underway at EMK Center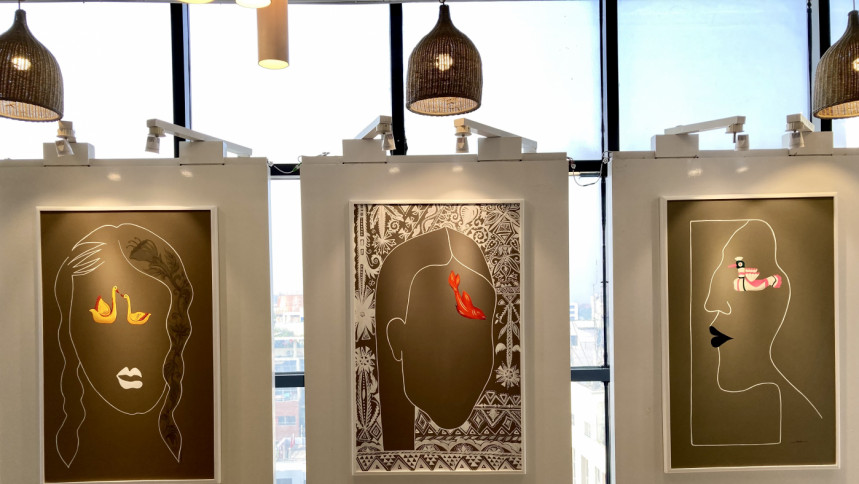 Jinnatun Jannat's solo exhibition, ''Naree Shutro'', is currently underway at EMK Center, Dhanmondi. This exhibition is a part of the global campaign, ''16 Days of Activism against Gender-based violence''. The campaign further included a series of virtual discussions, other exhibitions, awareness-raising workshops, and a cultural programme.
The artworks on display explore the artist's own self, her home, and her country. They are somewhat inspired by the ideas of American philosopher George Hubert Mead. Jannat has beautifully incorporated the concept of self and emergence as her artworks depict what she feels, how she feels, her own senses, and her emotions expressed from her own perspectives.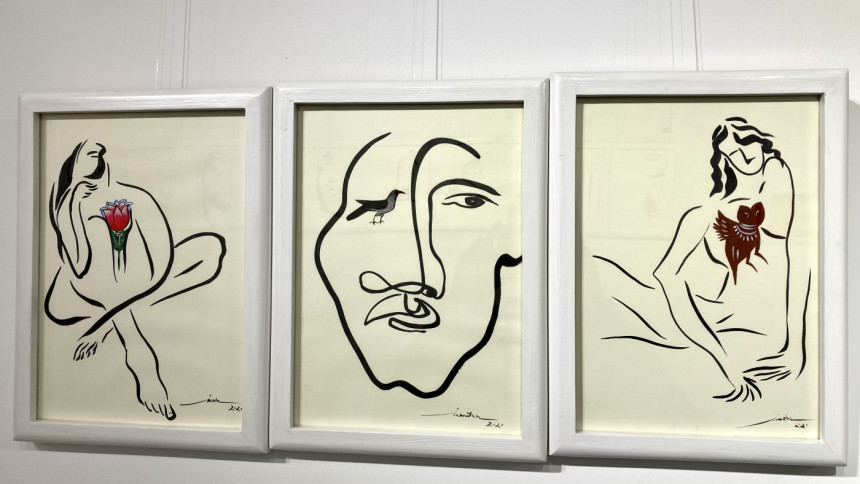 "My father always emphasised on the idea that the home in my native village would feel different. Growing up, I could relate to what he said, in my own home. This was the beginning of my exploration into native forms, colours, and history, while rediscovering the identity I truly belong to," she explained.
Jannat also focused on the importance of incorporating traditional art forms in her current work. Most of the artworks on display feature birds, fishes and traditional motifs within incomplete human figures. Some of the works are also inspired by rickshaw art and nakshi katha designs. She has mixed Earth colours with acrylics to create a different style featuring Chinese strokes on paper.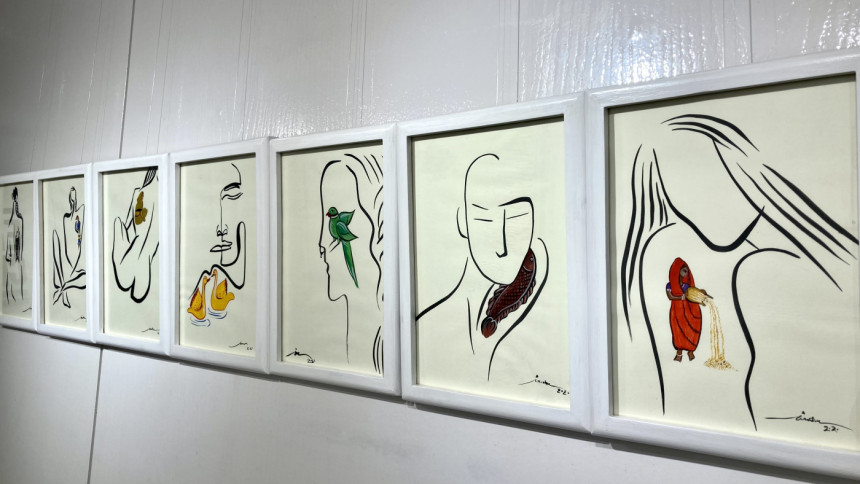 The idea behind this exhibition stemmed from her Master's project about identifying oneself. "The series has been shaped by my everyday experiences and is all about getting back to my roots," she added. She began working on the ongoing series during the pandemic. "I think the biggest takeaway from this exhibition is the story behind each artwork and how the audience decides to interpret it," she asserted.
Jannat has always been fascinated by cultural heritage, and attempts to reminisce our history through her work. "Some traditional motifs are already lost and resources were greatly limited during the pandemic. My faculty members were helpful in helping me find these connections and in the future I want to reach out to people who work with these artforms so I can present their stories in a better way," she concluded. 
The exhibition is open to visitors till December 18.