After 3.5 years Prachyanat returns with acclaimed play 'Koinna' today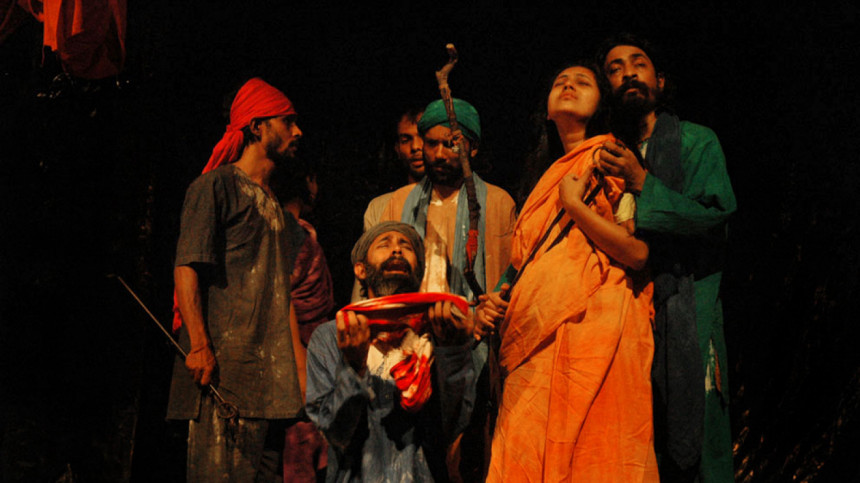 After a long time, Prachyanat will be staging their acclaimed production, "Koinna", at the National Theatre Hall of Bangladesh Shilpakala Academy on Friday, November 25. The show will start at 7 pm.
Written by Murad Khan and directed by Azad Abul Kalam, "Koinna" is based on a myth from Sylhet-Sunamganj haor areas in Bangladesh.
In the play, people of the Kalaruka village believe in the local legend of a spiritual figure, the Koinna Pir, who is supposedly protecting the village and its inhabitants. Even after the Pir sacrifices himself for soulful wisdom, the legend continue that he left his companion in the local pond, in the form of a fish.
Based around local mythology, "Koinna" explores the fundamental concept of religion and the idea of seeking God through love.