Photography exhibition 'Wellness of Bangladesh' underway at BUHS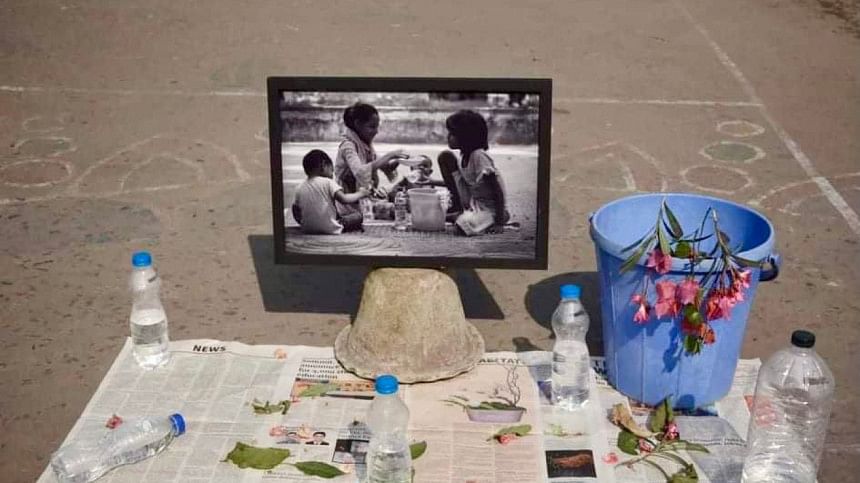 With the objective of highlighting the importance of health systems and the healthy environment of Bangladesh, the photography exhibition, "Wellness of Bangladesh",  is underway.
To present the real image of ideal healthcare and delivering a good service to the doorsteps of common people, the event was arranged through a joint collaboration of SIDRA Bangladesh and Bangladesh University of Health Sciences (BUHS).
The three-day exhibition began yesterday, and will run until tomorrow (December 4) at the Darus Salam, Mirpur campus of BUHS.
The participants are divided into two categories, mobile photography and digital camera photography.
SIDRA Foundation, which is a non-profitable and non-government youth-led organisation, has been working with research on health education and environmental development, taking initiatives of innovative activities.
The competition and exhibition "Wellness of Bangladesh", is an attempt to shed light on the hard work of the health workers of rural and urban areas.
Judges for the competition are renowned photographer and artiste Faridi Numan, young photographer Zubayer Bin Iqbal, Al Amin Leon, photojournalist, Amader Somoy and Mamunur Rashid, photojournalist, Daily Samakal.
UNDP is the strategic partner of this event, while Human Aid Bangladesh Foundation and Utshorgo Foundation Bangladesh are the associate organisers.
Different photography clubs from universities and youth-led organisations are spreading information about the exhibition as supporting partners.
The open for all exhibition will conclude tomorrow with several workshops, cultural performances, and a prize-giving ceremony.
Six winners will receive crests and certificates with other gifts from the two categories. Meanwhile, three winners will be announced from overall categories.
The organisers further plan to exhibit the selected photographs in open space both in and outside Dhaka to create awareness on health and hygiene,  environmental protection, and initiating thought provoking ideas.