'Introspection': Rumana Rahman's paintings evoke nostalgia
The inauguration ceremony of 'Introspection', the first solo visual art exhibition by Rumana Rahman took place at Safiuddin Gallery, Dhanmondi, on May 12, 2023. Chief guest artist and freedom fighter Prof. Syed Abul Barq Alvi graced the event with his presence.
Faculties of Fine Arts Prof. Nisar Hossain, Prof. Shishir Bhattacharjee, Prof Md. Anisuzzaman were present as guest speakers. After the valuable speeches about the artist, the lamp was lit and the exhibition was open for visitation.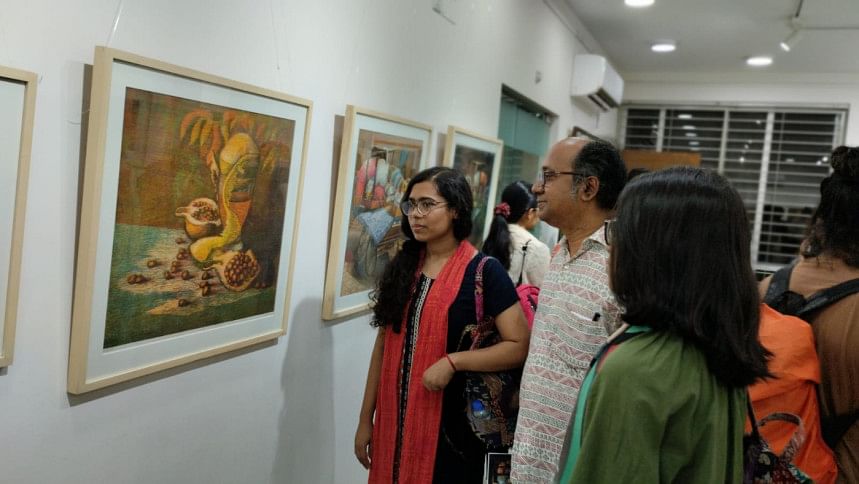 The walls of Safiuddin Gallery were embellished with Rumana Rahman's brilliant paintings and sketches. From the exhibits, her affinity towards still life was much clear from the displays.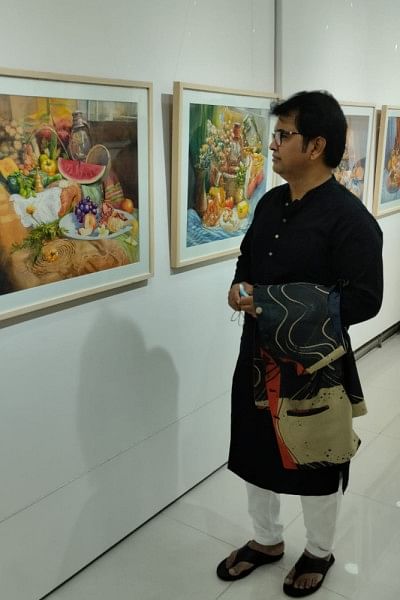 Lamps, vases, fruits, flowers, clothes etc. were mostly sketched or painted. But her skill is proven by the rickshaw van and pick-up truck with furniture, ladder, and mattress paintings that were done with utmost dedication as everything in them has been carefully drawn and precisely detailed.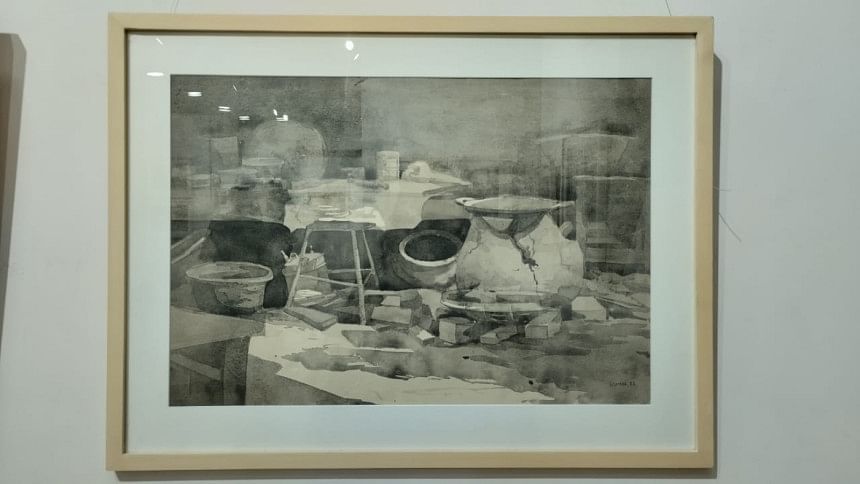 The sketches with plants in pots were done with delicate affection. The lamp with bottles, ropes, and utensils is where Rumana's work reached a whole new level as it is done with precision, something that often seems difficult while drawing or painting in grayscale. The painting of the pomegranate reminded me of Ukrainian folklore paintings from a book from my childhood. Rumana's colored paintings in general have the power to invoke nostalgia. 
The most prominent characteristic of her artistry is that the subjects she chose appear as if they were from a dream world. It is intriguing how she had chosen traditional objects, the ones generally given to beginners, and took them to a higher level.
The strokes, the lines, the shading, everything spoke of elegance and her ability to turn mundane things into something charming.
This wonderful exhibition came to an end yesterday on May 15, 2023.