A guide to Gallery 'Para'
Exploring the art galleries in Lalmatia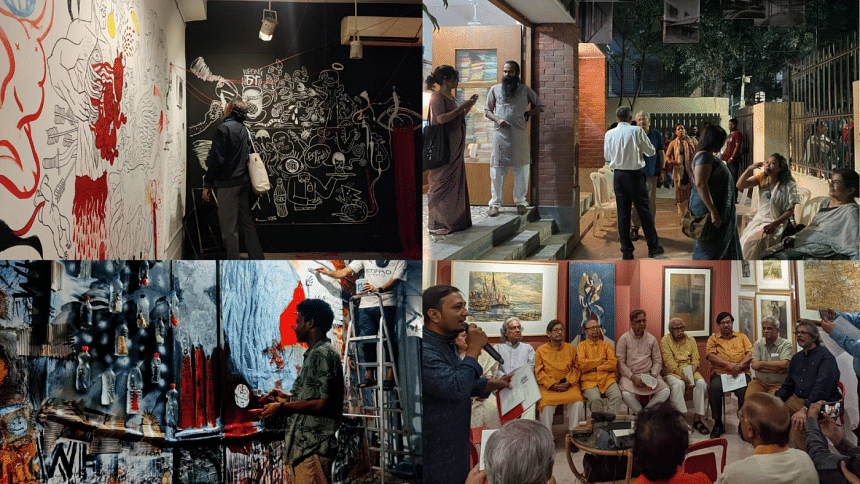 In a city where green is decreasing and being replaced by concrete, the sound of water being replaced by that of vehicles; places like Ramna Park and Shilpakala Academy are where our souls can be fed a little. However, another chunk of the city contains more food for our soul –Lalmatia, otherwise known as the Gallery Para. There are six galleries, not all of which are widely known to the common mass. Let us dive deeper into it.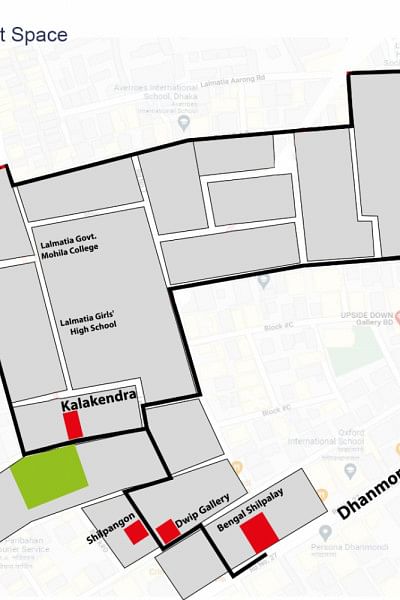 There are several entrances to Lalmatia –one from Mohammadpur (Zakir Hossain Road), one from Dhanmondi (Road no. 27 old), and several from Mirpur road, and Satmasjid Road. To a person new in this area, the easiest would be the entry from Dhanmondi 27 (old) as Meena Bazaar is a prominent landmark. The first gallery on the list is Bengal Shilpalaya, previously located in Lalmatia but currently stands on the main road of Dhanmondi 27, on the eastern side of Meena Bazaar.
Loved by bookworms, and art enthusiasts, this place is always thriving. The main gallery for art exhibitions is on the second level of the building, whereas the ground level holds the café and bookstore. Discussions of art, culture, and architecture, and small fairs, concerts are held occasionally.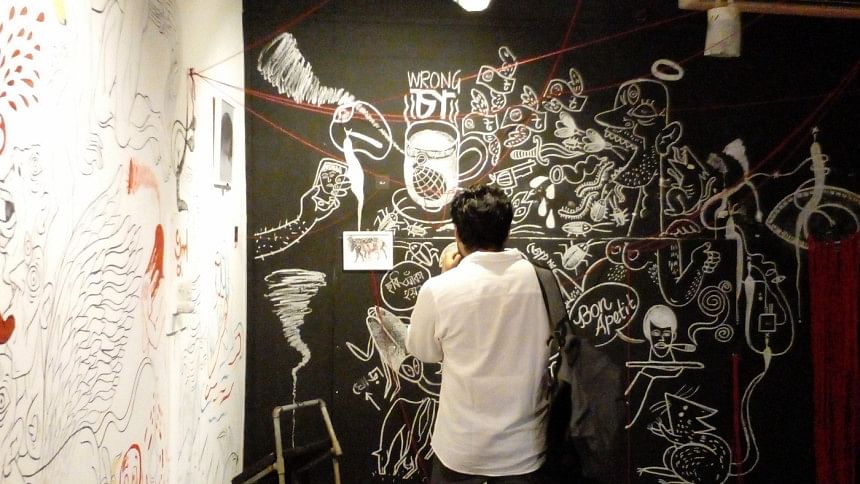 The next in line is Dwip Gallery, located in 1/1, Block D, Lalmatia. This is a comparatively new and small art space located right next to BBQ Express, a restaurant. Dwip has a reputation of holding exhibitions with a realistic and rebellious approach, rejecting the idea that art should be visually pretty.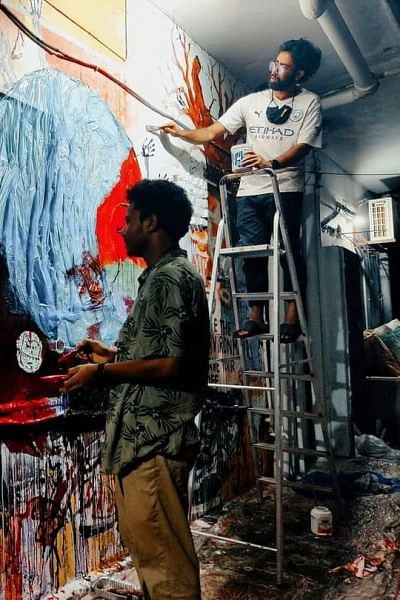 Situated on the north-west of Dwip is Gallery Shilpangan; unlike most, this has the vibes of an old residence on the fifth level of a building. The gallery hosts different kinds of exhibitions. Among them, I had the opportunity to see an original painting done by Novera Ahmed which was brought straight from Musee de Novera, France.
North of Lalmatia's Block D playground, stands Kala Kendra. Previously located on Iqbal Road, this gallery is owned by veteran artist and curator Wakilur Rahman. Kala Kendra is known for their 'Anonymous' exhibitions where artists regardless of their age, gender, religion, social class, and academic background are given the same opportunities to showcase and sell their pieces. Several emerging artists have made their solo or group debut at Kala Kendra.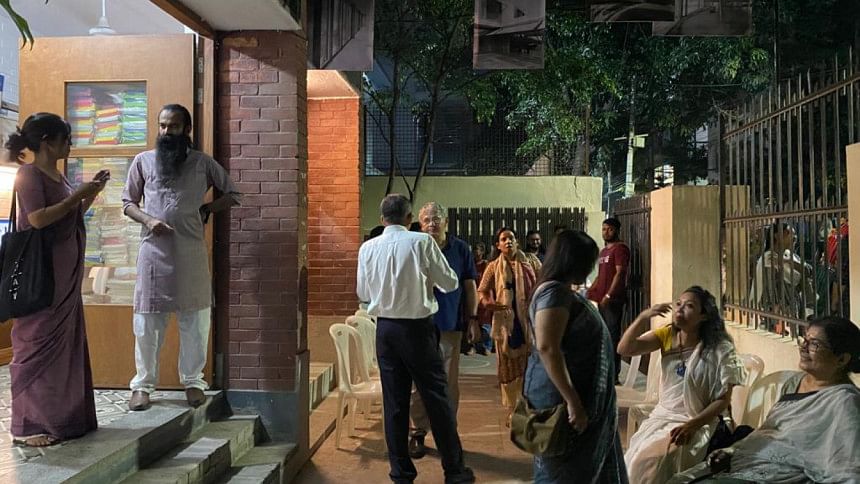 Shunno Art Space in Lalmatia Block F, adjacent to King Khaled Institute is known for their art workshops of different types. Adorned with plants, located on the far north-west of Kala Kendra, this is a space with a café, and a gallery which is known to be one of the warmest places for youngsters and art-lovers to meet.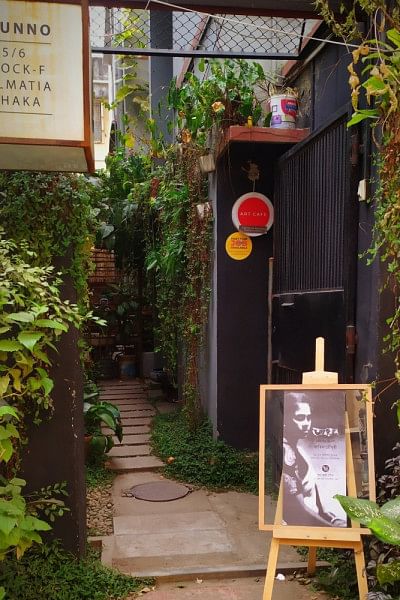 The newest gallery in the bunch is Art Bangla that started their journey with an exhibition containing artworks of the biggest stars representing Bangladeshi art and culture on international platforms. Among them were Hashem Khan, Shahabuddin, Nazlee Laila Mansur, and other eminent artists.
These galleries have certainly brought upon vibrant scenes in the neighborhood, enhancing the charm of the whole infrastructure of the city. We know that Dhanmondi is like an artist hub. Now when we talk about Lalmatia, we address it as our beloved 'Gallery Para'.