A conversation of 'Self-Love' with Nazia Andaleeb Preema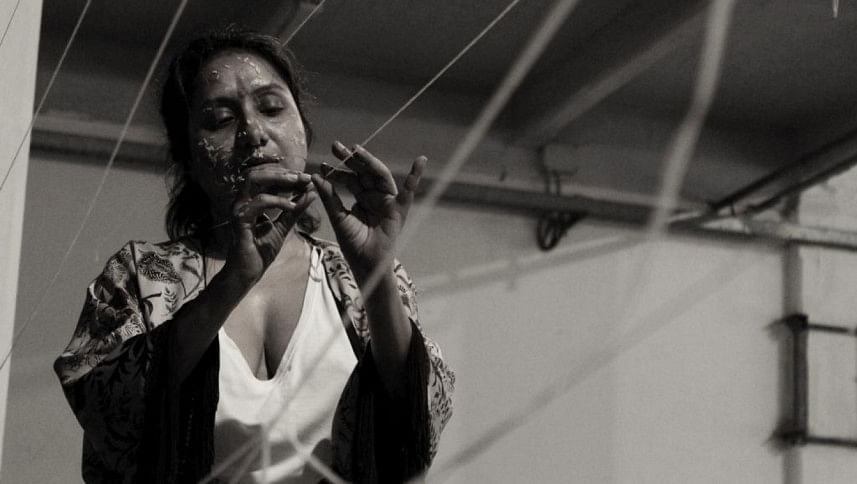 Nazia Andaleeb Preema is a graphic designer, classical vocalist and a dancer, along with being an entrepreneur, and the chairperson of Preema Arte Foundation. She is also one of Bangladesh's leading contemporary artist known for her bountiful and sensual artworks. Her passion for dynamic techniques has resulted in her doing 25 solo expositions in Bangladesh, India, Sri Lanka, China, Thailand, Japan, USA, UK, Turkey, Morocco, and Uzbekistan.
The Daily Star sat down with her to talk about her latest project, "Self-love".
What is the inspiration behind 'Self-Love'?
"Self-love" is my 23rd solo exhibition going on in Brady Arts and Community Centre, London, starting from April 6, and running till April 28. The name "Self-love" carries the essence of the exhibition. During Covid, self-love was something I rediscovered. All my life I have worked so hard to get where I am now, but the sudden realization that I needed to love myself came recently and more prominently.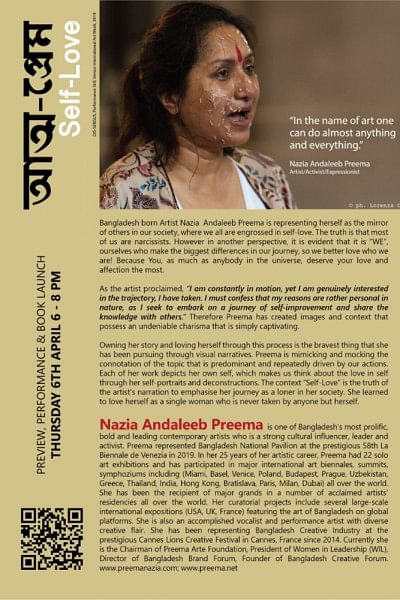 Like Andy Warhol said, "everybody will be somebody", on social media I saw people desperately trying to be 'someone' who could be admirable to everyone. But in my opinion, it was more than that. To discover ourselves in spiritual ways my femininity and my humanity turned up, and became the root of my art. Self-love is an artwork that explores several mediums of art in Brady Arts Centre, a professional space for artists, visited by people of different livelihoods.
What is the philosophy of your work?
My art is always moving, it flows and explores deeper aspects of my soul and spirituality. I believe that my life itself is art. As long as I live, I am creating something, a story for my spectators. I believe I can connect to people through my art, especially the younger generation as my spirit is ageless.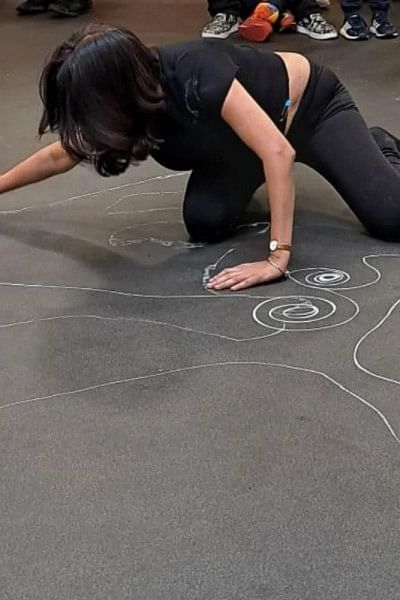 What type of medium do you use in your work?
There is no limit for that. I have had series of art combining 25 pieces. I have done vibrant, bold paintings on canvases. I do performance art with intense body gestures, wrapping physical and spiritual images of myself together. I am a graphic designer and I love photo manipulation just like my work for the 58th Venice Biennale 2019 –twelve photos manipulated to make a whole series. I have done curatorial projects as well. Moreover, I use dialogues and texts in Bangla to raise the curiosity of my foreign audience.
How does it feel to represent Bangladesh on international platform?
It's a wonderful feeling. I started my international journey in 2003. Modern day branding has made Bangladesh recognized on an international level. Marketing has always been my forte. I like to promote my country through myself, and my work. I participated in 58th Venice Biennale, Art Asia at Art Basel Miami, Overlapping Kassel Documenta, Venice International Art week, Tashkent Biennale, Asian Art Biennale, Florence Biennale, Cannes Lions Creative Festival and many prestigious art platforms in the world, carrying the flag of Bangladesh.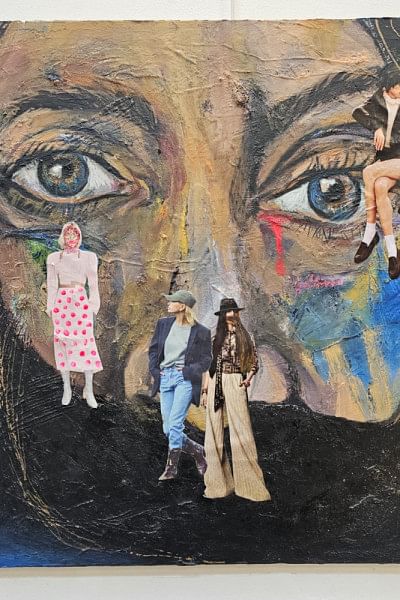 Our country has so much potential due to its rich culture that we can do so much more in upholding it. Every time we step out of the country, we have a responsibility and scope to promote our culture at a bigger scale.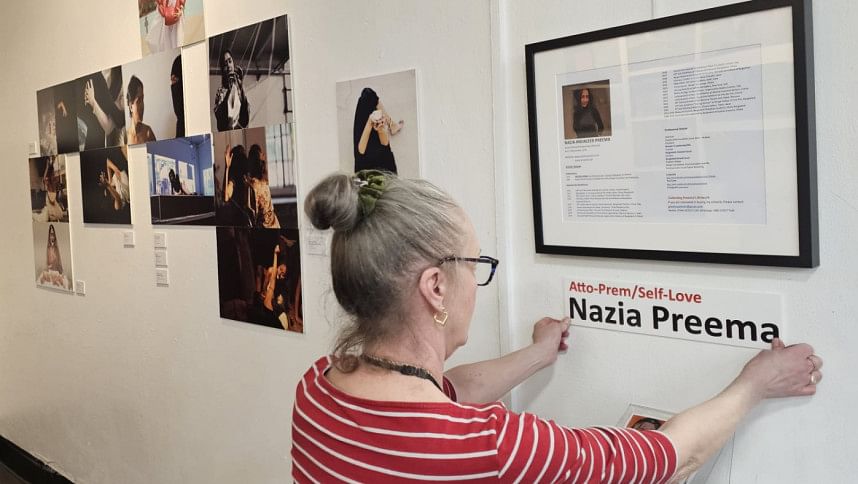 What do you have to say to young artists?
I would like to tell them to not ever settle for less. Go crazy with your art. Dream big, and sky is the limit. Because when you dream to reach the moon, you can end up somewhere near it. Art is so dynamic and combining it with our distinctive Bengali and Bangladeshi culture, we can establish our identity on international platforms, as well as raise our spiritual and artistic value.
Preema Arte Foundation has launched 'Kranti' –an India-Bangladesh Exchange Project for further growth of our young and/or emerging artists, the first of which took place in Kerala, India, and the second in Gaibandha, Bangladesh.
For more information, follow @preema_arte_foundation on Instagram.