Artworks upholding the cultural identity of Bangladesh
'Sanghatir Samyalap' at Bengal Shilpalay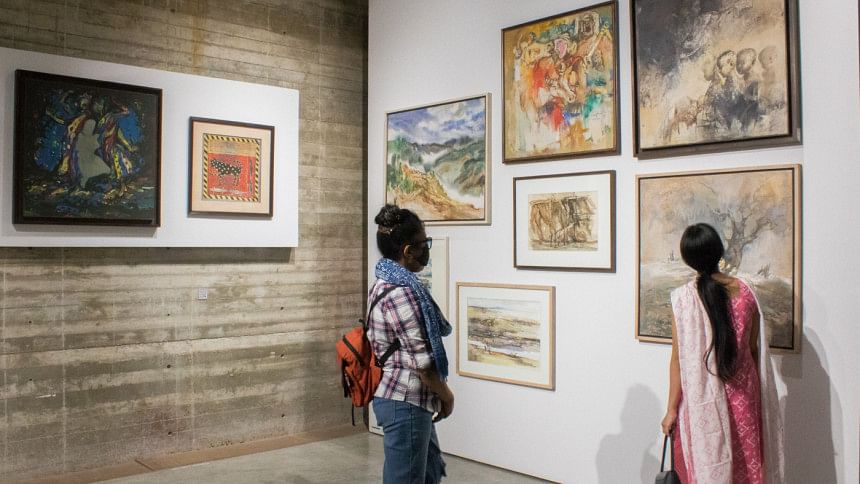 Bengal Arts Programme launched the exhibition "Sanghatir Samayalap", displaying the phenomenal artworks of legendary artists who contributed to shape the cultural, and political backdrop of this country. The exhibition was inaugurated in Quamrul Hassan Exhibition Hall, Bengal Shilpalay, on August 3, 2022.
After the partition of 1947, our nation, then East Pakistan, went through a cultural awakening in the fifties and sixties. The search for nationalism, internationalism, and identity, drove people to intellectual practices. Artists joined the common mass in the battle for freedom in their own ways. After the 1971's liberation, Bangladesh was born, and along with the political revival, the eighties and nineties brought even further advancement in the field of humanities.
To get rid of the exhaustion caused by decades of colonisation, intellectuals, and patrons of cultural movements came together to rebuild the lost identity through art on two dimensional surfaces. Their subjects portrayed n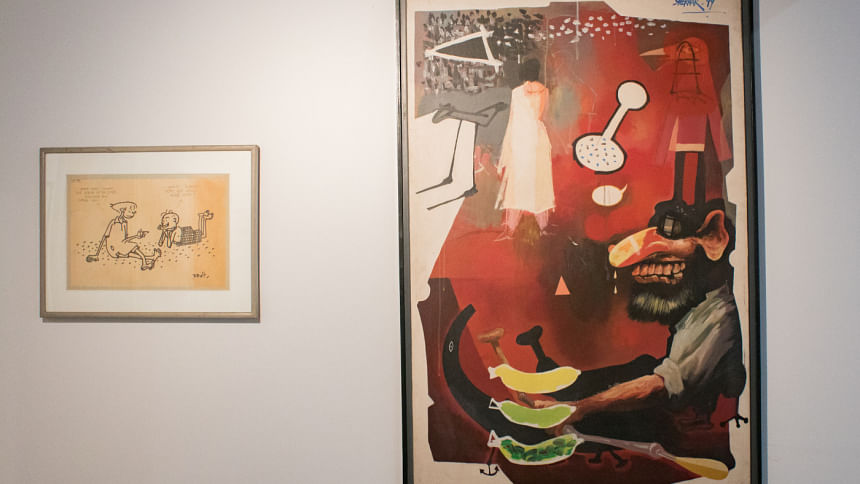 ature, traditions, lifestyles, social and political issues, and even various states of mind. They worked with oil paints, water colours, acrylic paints, pen-inks, pastels, carving tools, on canvas, papers, and boards, and started a new era of art and culture.
Bengal Gallery is filled with overwhelming aesthetic vibes radiating from the paintings. Upon my entrance, Safiuddin Ahmed's "On the way to the fair" (woodcut, 1947), full of intricate details of a rural caravan greeted me. Murtaja Baseer's oil work, Rossa 3 is the first large abstract painting that caught my eyes. Hashem Khan's oil on canvas displays our treasures, fish and rivers along with villagers. Mustafa Monwar's serene hilly landscape is much eye-soothing. Shilpacharja Zainul Abedin's twin portraits of ink wash on paper (1963) is hung alone with all its glory.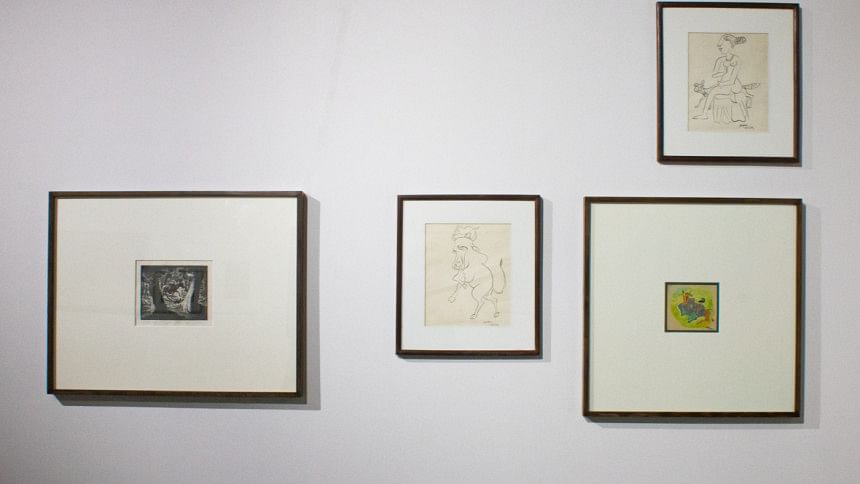 "Image of Festival" (1999) by Nitun Kundu is a wonderful blend of geometric 2D shapes and a plethora of colours. Kalidas Karmakar's "Alluvial Reality 15", ink on paper has three portraits wrapped vertically through intriguing line drawings. The enormous charcoal-drawn figures that depict mourning belongs to Rafiqun Nabi. Jamal Ahmed's ethereal acrylic painting "Lonely" shows a bird without its herd. "Memories of 1971" by Ahmed Shamsuddoha is a saddening image of an empty field, a nearly bald tree, and a soldier's helmet on the ground. Above this piece stands a heart-wrenching painting of orphaned, starving children by Sheikh Afzal.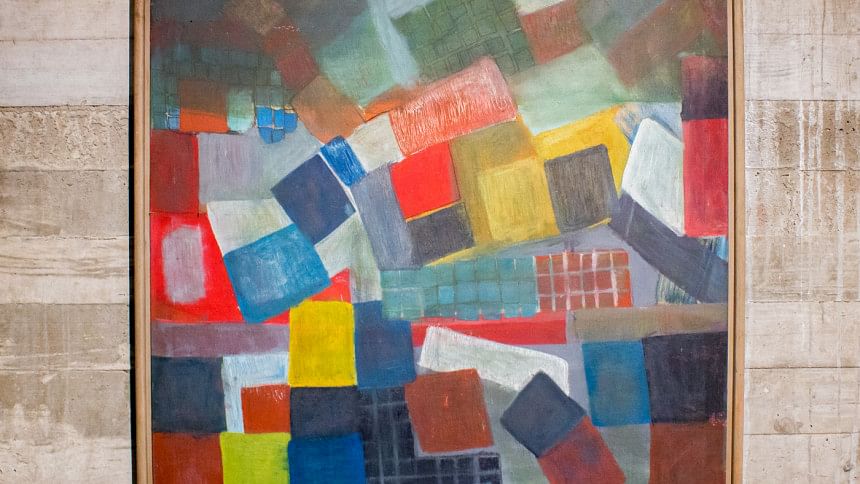 Done in the seventies, S.M. Sultan's oil painting on board shows a woman, breast-feeding her child, surrounded by hundreds of people. Shahabuddin Ahmed's oil on canvas is semi abstract portraits of Bangabandhu, and Maulana Bhashani. Nasreen Begum's acrylic painting is a blue silhouette of a woman, adorned with ocean treasures. The vibrant rustic orange abstract artwork belongs to Farida Zaman. Kanak Chanpa Chakma's masterpiece "Biju Festival" appeared otherworldly in my eyes.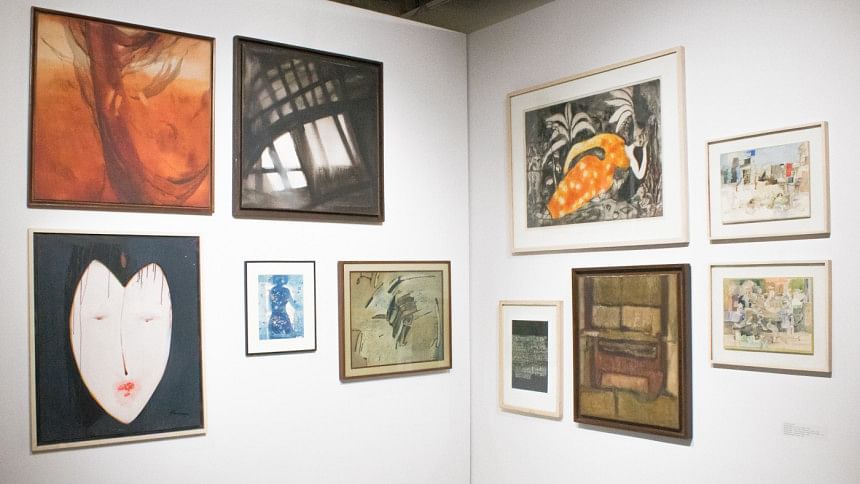 The whole gallery is like a sea of culture and history where one can take home an abundance of lessons on art and artists. The open-for-all exhibition runs at Bengal Gallery till September 3, 2022.