Portraying genocide across 64 districts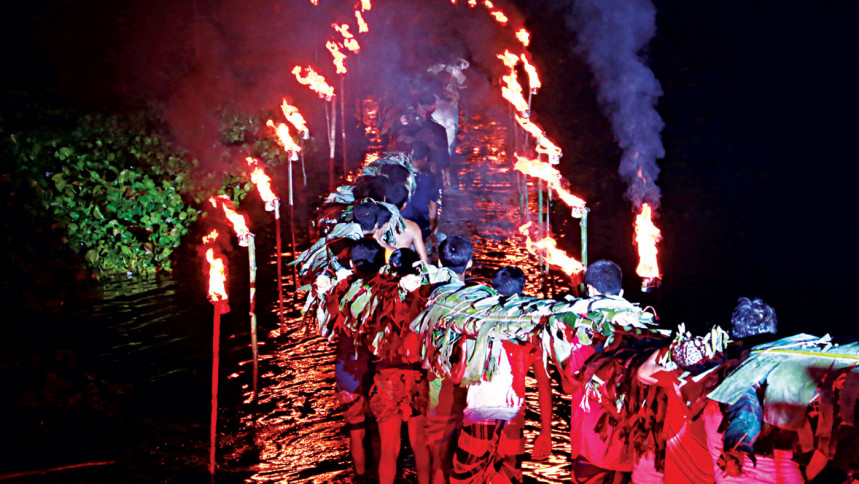 Commemorating the struggle of our Liberation war, Golden Jubilee of Bangladesh's independence and birth centenary of the Father of The Nation, Bangabandhu Sheikh Mujibur Rahman. noted cultural and theatre personality Liaquat Ali Lucky, Director General of Bangladesh Shilpakala Academy (BSA), has conceptualised and organised 'Gonohotta Poribesh Theatre'. Based on the mass genocides in 1971, the plays are being staged in 64 districts across the country.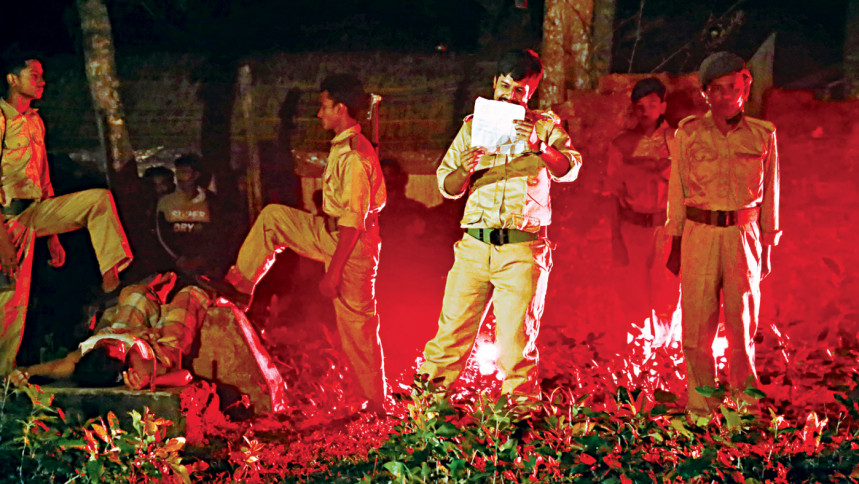 "Kamanna Tragedy", a play written by Prashanta Hawlader and directed by Tanvir Nahid Khan, was presented by Zila Shilpakala Academy Jhenaidah Repertory Natyadal, in Kamanna 27 Shahid Samadhi, Jhenaidah, recently.
The event began with a formal session where State Minister for Cultural Affairs KM Khalid was present virtually, alongside Liaquat Ali Lucky, Jhenaidah-1 Member of Parliament Abdul Hyee and Superintendent of Police, Muntasirul Islam. The production features performers from Jhenaidah and Shailkupar.