Yet another musical marvel from Meghdol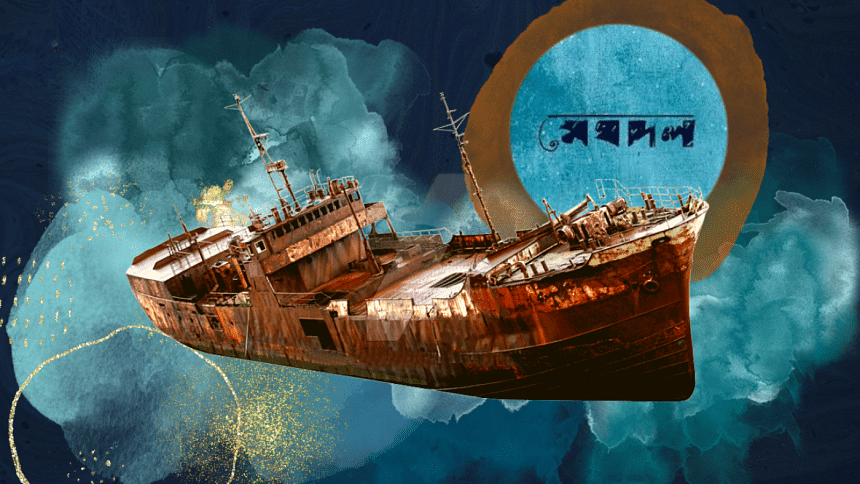 When I noticed that Meghdol had released a song for the film "Hawa", while scrolling through my YouTube homepage, I somehow knew that I would not be disappointed. Of course, this was a hunch owing to my eternal love for Meghdol.
However, what I did not expect was to be moved by it to the extent that I was. It has been years since a piece of music managed to sincerely and deeply pull at my heartstrings to the level "E Hawa" has been able to.
I did not have the best day and stayed in bed past twilight—I did not bother to get up and switch on the lights during Maghrib, the curtains remained drawn. I had already seen the music video for the song upon its release, but when I played the song this time, it hit me differently.
As the soft music began, images of a beautiful teal sea—which I had witnessed just the day before in the music video—flooded my mind. Close shots of a boat rocking against the turbulent sea; two men sitting on it desolately. When the song picked up, the singer's voice reverberated through my room, and for a moment, it was almost like I was there with him on his voyage.
There is an earthly quality in singer-songwriter Shibu Kumer Shill's voice, one that always managed to strike a chord with me. Meghdol's past songs, including the likes of "Esho Amar Shohore", "Akash Meghe Dhaka", "Shohor Bondhi Megh", and "Na Bola Phul", have always been my top picks in terms of Bangladeshi music. Now, "E Hawa" will also forever stay with me.
Shill's velveteen voice urging this 'Hawa', pleading with her to disclose where she's taking him, is heart wrenching to hear. The way he implores her—whether it is the violent wind steering the rickety boat off course or the siren-like girl clad in a red saree—it almost compelled me to feel the distress behind the lyrics.
The starting guitar solo, eventually going on to find the vocals and drums, creates yet another layer of sentiment and elevation to the composition. The heaviness of the instruments create a sublime combination to encapsulate what was going on the screen: the rumbling storm.
The flute, clarinet, saxophone, along with the guitars and drums, all coming together to meet the vocalist, as his voice soared to a crescendo, leaving his baritone and becoming almost hollow—it felt as though I was, somehow, caught in the middle of that storm projected on the screen. The monochromatic fixtures of the ship swaying in the wind, flashes of blaring red light, it all came together to tug some profound and unfeigned emotion out of me. At that moment, it felt as though I could cry.
I think I finally understand why people get so emotional during string quartet orchestras. Sitting in my small, dark room, I realise the power that a well composed piece of music can have on people.
The song, in coming down from its peak, lulled me back into safety, away from the storm of emotions I felt all this time. This song is perhaps one of those rare, complete, and beautiful pieces of stories, that will surely stay with me forever. And even though I will always have so many things to say about it, I can never truly point out exactly why it spoke to me with so much meaning and heart.