'Thrashfest' brings metal fans back to NLA
On June 2, Bangladesh's first ever concert solely dedicated to thrash metal concluded at the National Library Auditorium. The venue, also known as NLA, is regarded as the hotspot for Bangladesh's heavy metal shows.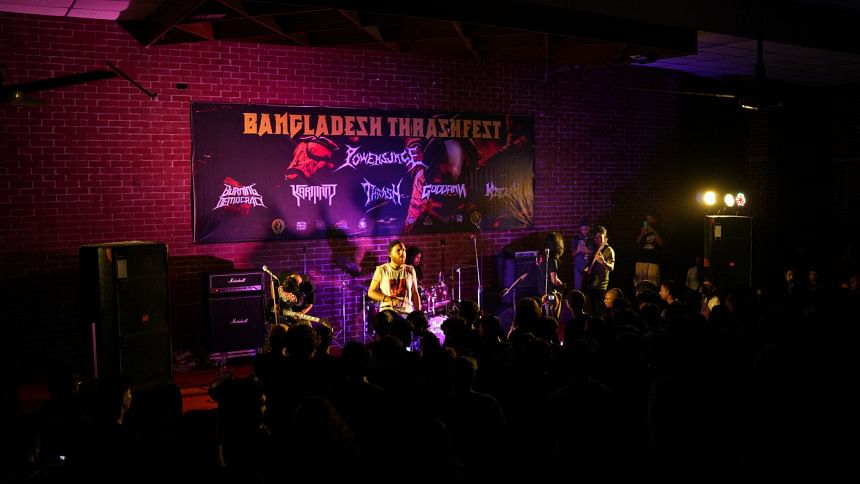 "Bangladesh Thrashfest 2023" was powered by Bangladesh Metal Alliance, Trident of Chaos, Coup de Grâce and Cloven Hoof. The band line up included Bangladeshi thrash metals bands like, Powersurge, Thrash, Karmant, Goddamn, Burning Democracy and Kaizen.
With Powersurge as the show-stopper, the concert was filled with exciting concert-goers, heavy guitar riffs and a resurgence of love for underground shows.