Shaheen Samad honoured with Nazrul Award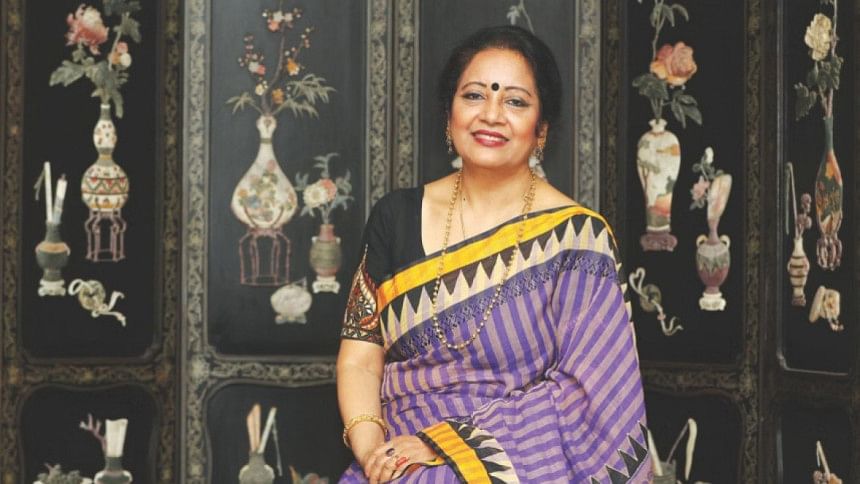 Noted singer and Ekushey Padak awardee Shaheen Samad has been bestowed with the prestigious Nazrul Award-2023 from the esteemed Bangla Academy in recognition of her exceptional contributions to Nazrul Geeti. The award is a testament to Samad's extensive body of work and her efforts to promote and popularise the art.
Marking the 124th birth anniversary of the national poet Kazi Nazrul Islam, a ceremony was organised on May 24 (Wednesday) at the Abdul Karim Literary Auditorium of Bangla Academy. Eminent poet Mohammad Nurul Huda, Director General, Bangla Academy and prolific author Selina Hossain, President of Bangla Academy handed over the crest and a cheque of BDT 2 lakhs to the artiste.
Expressing her joy, Shaheen Samad said, "Nazrul is a matter of practice and pursuit throughout our lives. This priceless award given by Bangla Academy on Nazrul has given me great pride."
Bangla Academy Director General Mohammad Nurul Huda gave a welcome speech at the beginning of the programme, while Selina Hossain presided over the event.
At the beginning of the programme, a moment of silence was observed to honour the memory of Kalyani Kazi, the youngest daughter-in-law of National Poet Kazi Nazrul Islam, and the second death anniversary of former Director General of Bangla Academy, Kavi Habibullah Sirazi.
At the end of the discussion meeting, Nazrul's poetry was recited by Joydev Chattopadhyay, Dr Shahadat Hasan Nipu and Rubina Azad. Yasmin Mushtari and Rahat Ara performed Nazrul Sangeet.
Shaheen Samad is widely recognised as one of the torchbearers of Nazrul Geeti in Bangladesh. Her expertise and dedication to preserving and promoting the works of Kazi Nazrul Islam have earned her international acclaim. Notably, Samad was an esteemed artiste of the Swadhin Bangla Betar Kendra, which played a pivotal role in inspiring millions during the Liberation War of 1971.