Ritviz enthrals in top-notch Dhaka concert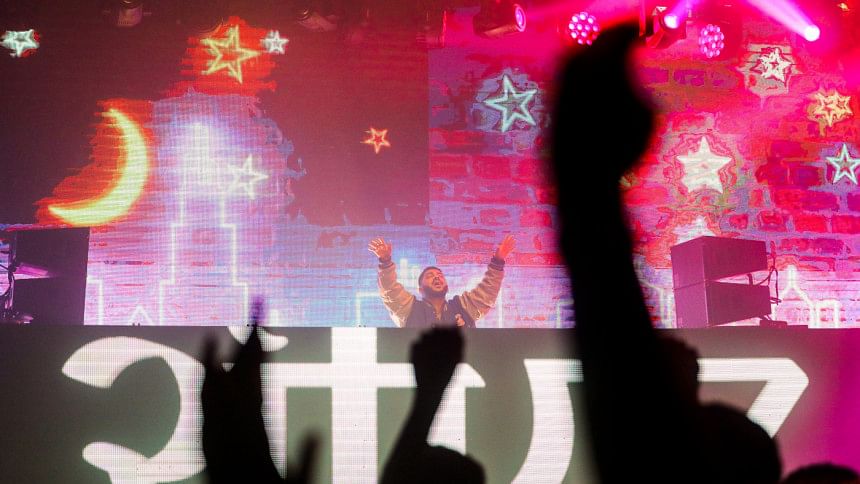 BHN Experiences and Dhaka Broadcast have recently collaborated to organise a dazzling musical evening, 'Ritviz Live in Dhaka', at the most trending new venue in town, Aloki. The event witnessed a stellar turnout of music enthusiasts, who were treated to an unforgettable experience with electrifying performances and star-studded appearances.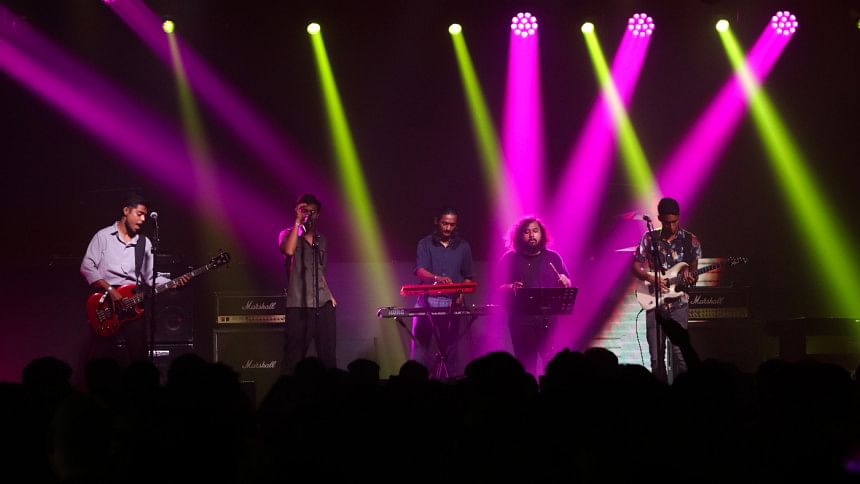 The concert marked the first time that the immensely talented singer, composer, and music producer Ritviz graced Dhaka with his presence. With his unique fusion of folk and electronic music, Ritviz captivated the audience and set the vibrant atmosphere at Aloki ablaze. Fans couldn't help but cheer and sing along to their favourite tracks, making it a night to remember.
The musical journey began with a powerful performance by the local band, "Attic", who set the perfect tone for the evening with their captivating songs and remarkable stage presence. The crowd connected with their music, setting the bar high for what was yet to come.
The local rave scene took over next, courtesy of the mind-blowing audio-visual experience presented by Bhai Bhai Sound System. Their dynamic performance kept the energy soaring, and the audience was completely immersed in the seamless blend of music and visuals.
Finally, the moment everyone had been waiting for arrived as Ritviz took the stage, greeted by thunderous applause. His soul-stirring melodies and pulsating beats effortlessly swept the audience off their feet. The crowd's excitement reached a crescendo as they sang along to every word, creating a mesmerising harmony that reverberated throughout Aloki.
Ritviz treated his fans to a repertoire of his popular songs, including "Barso", "Udd Gaye", "Thandi Hawa", "Liggi", and more. He also performed tracks from his collaborative album with Nucleya, such as "Roz", "Baaraat", and "Saathi". The artist kept the groove going by remixing several Bollywood hits and engaging the audience in moments of shared joy.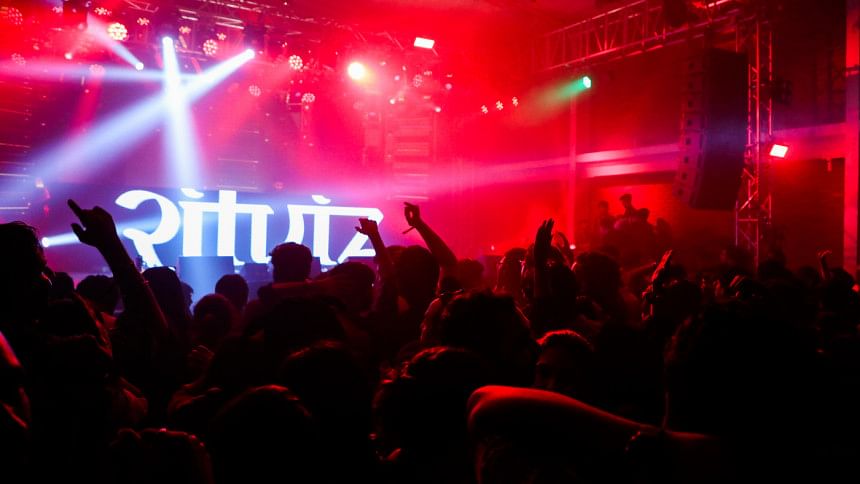 The success of the event can be attributed not only to the captivating performances but also to the meticulous planning and execution by BHN Experiences and Dhaka Broadcast. Every aspect, from top-notch sound and lighting systems to robust security measures, was flawlessly arranged to ensure a seamless and unforgettable experience.
Adding to the charm of the evening was an array of delectable refreshments and food options. Renowned vendors like WaffleUp and Kiva Han set up food booths, catering to the diverse tastes of the audience and keeping them energised throughout the event. Furthermore, the organisers' commitment to a smoke-free indoor environment contributed to a healthier and more enjoyable atmosphere for all attendees.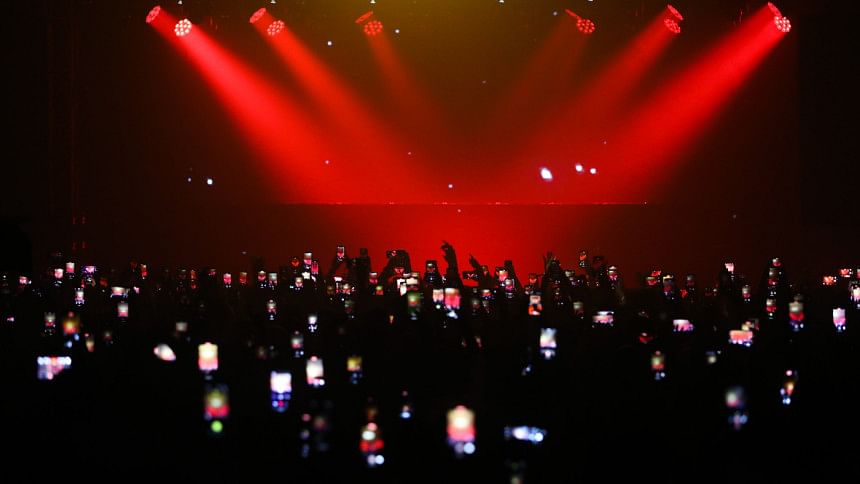 The enthusiastic engagement of music enthusiasts and the coordinated efforts of the organisers made "Ritviz Live in Dhaka" a thrilling celebration of music and art. The event highlighted not just Ritviz's enormous talent but also Dhaka's thriving music industry. All those who had the good fortune to see this fascinating musical spectacle will surely never forget it.