"Passing on the Tradition": A tribute to the maestros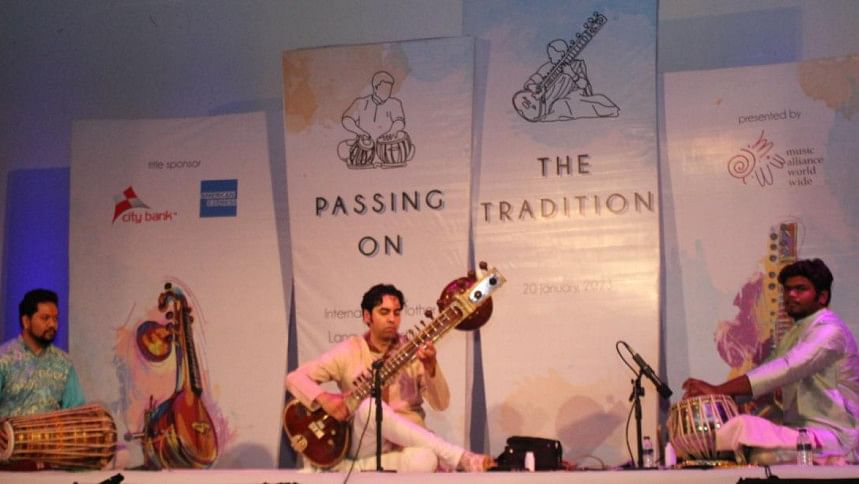 The Music Alliance Worldwide Foundation (MAWW) had taken the initiative to give the disciples of the great Masters of Sub-Continental Classical Music, the opportunity to pay tribute to their Gurus and thus embark on a journey called "Passing on the Tradition". 
The event took place at the International Mother Language Institute on January 20. The magical evening of melodies was graced by the presence of musicians from home and abroad, belonging to different gharanas, particularly the Senia-Maihar Gharana founded by the great Ustaad Sangeetacharya Baba Alauddin Khan, was performed at the event.
The bond between a teacher and their disciple is regarded as sacred in the cultures of this subcontinent. As the name suggests, the initiative was taken to pay tributes to the maestros as well as to preserve and create a connection between the rich heritage of Sub-Continental Classical Music and the youth and to encourage them to value the culture and tradition.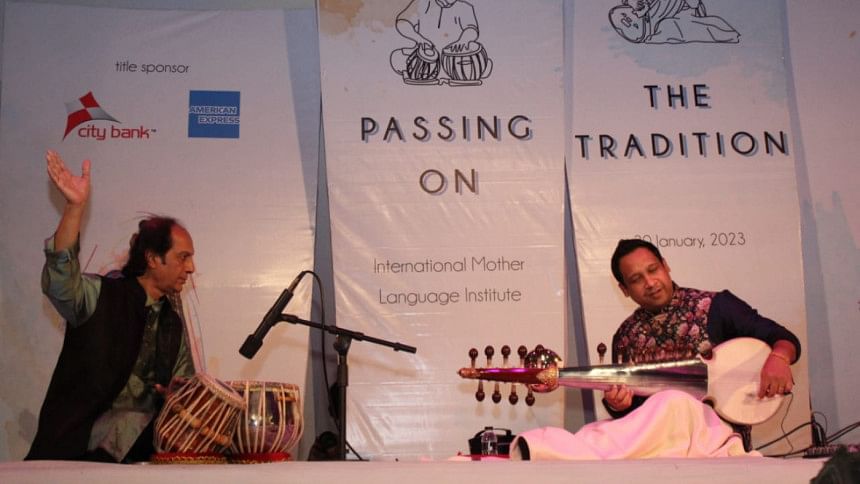 One of the finest and most sought-after Tabla artists of this generation Pundit Arup Chattopadhyay played along with Shiraz Ali Khan - who is making a sincere attempt to carry on the lineage of the prestigious Maihar Gharana. Dr. Nabanita Chowdhury and Dr. Priyanka Gope were incredible in vocals. Arjun Verma masterfully carried out the essence of Indian classical music with his craftsmanship in sitar along with the most promising Pakhawaj player Nishaant Singh and Mainak Biswas.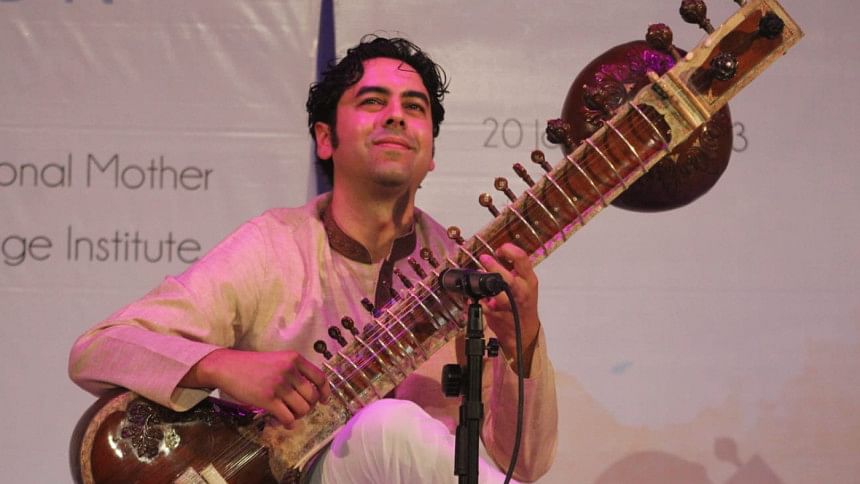 The musicians' delicate and passionate songs evoke sentiments of longing, nostalgia, and a deep sense of connection with tradition and culture. The musicians played with such precision and passion, it was impossible not to be moved by the music. Other notable performers such as Reenat Fouzia, Mrityunjoy Das, Zakir Hossen, and Tausir Majumdar paid tribute to their gurus on the celebration of the occasion.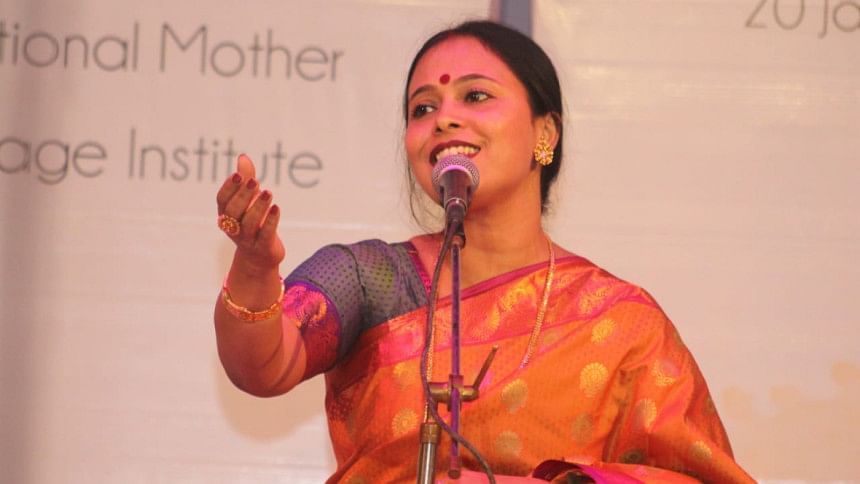 The sitar, sarode, tabla, and pakhawaj's melodies and rhythms produce a sense of harmony and beauty that is both soothing and uplifting. The programme created an environment of inclusion, warmth and reverence; themes that are prevalent within the classical genre of music and their musical counterparts.