Maroon 5's Adam Levine allegedly cheats on pregnant wife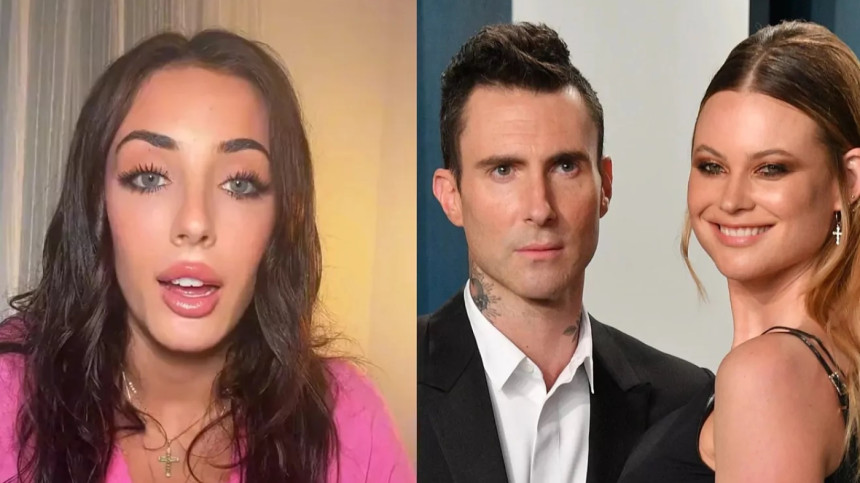 Recently, Instagram model Sumner Stroh posted a series of "alleged" personal messages to her TikTok account. The post was made on Septembet 19, and accuses Adam Levine, from Maroon 5, of having an affair with her.
The shocking allegations came just one week after Levine's wife,Behati Prinsloo, announced her pregnancy on social media.
Sumner Stroh claimed that the "alleged" relationship between her and the Maroon 5 vocalist lasted for around a year, and that the former coach of the "The Voice" 'exploited' and 'manipulated' her.
"I'm just going to rip the Band-Aid off... I was having an affair with a man who is married to a Victoria's Secret model," said Sumner, revealing that she was talking about Levine. "I had sent some screenshots recklessly to a few friends I thought I trusted and one of them had attempted to sell to a tabloid - so here I am."
"I am aware people are going to try and fill in the gaps with many false assumptions. I don't feel like I'm doing any favours considering the manner this had to go about," the text continued. "It's a lot to digest but hopefully, at the very least, the truth being out can do some good."
In the TikTok video, one of the messages reads: "It is truly unreal how hot you are. Like, it blows my mind. You are 50 times hotter in person. And so am I hahahah," said the alleged DM from Levine.
Adding further heat to the situation, another alleged DM from Levine reads, "Ok serious question. I'm having another baby and if it's [a] boy I really want to name it Sumner. You OK with that? DEAD serious," followed by an emoji shoulder shrug.