'Hothat' is in town, here's why you should take notice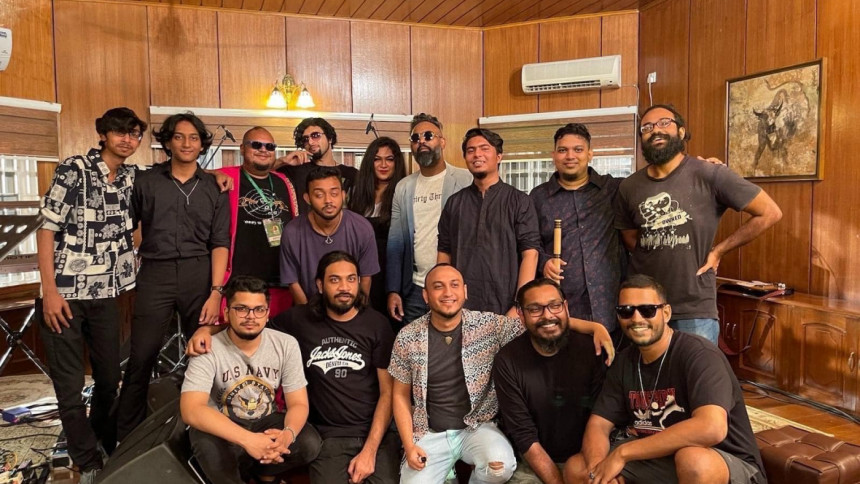 The idea of 'supergroups' are not necessarily new – who can forget the energetic, ethereal performance by Azam Khan, Ayub Bachchu, Hasan and Partha Barua in Prothom Alo's award function in 1999?
Throughout the years, many famous musicians have teamed up to form short-lived projects, many of which have remained ingrained in listeners' memories.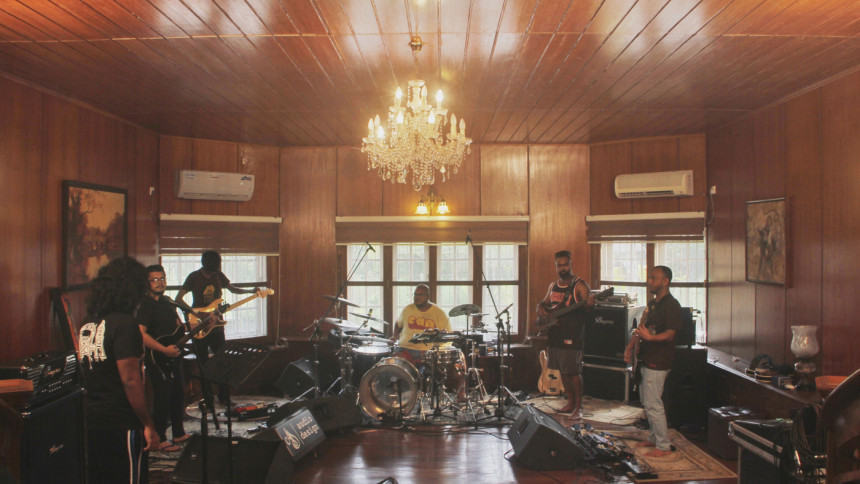 'Hothat', however, has taken the concept to a different level – Watson Brothers and The Attempted Band famed drummer, Arafat Kazi, invested an obscene amount of capital to rent a mansion in Gazipur to record and film a full live album.
For this passion-project, Arafat chose up and comers, a family of independent musicians who are successful with their own bands – Fasih and Pritom from Owned, Zakir and Wasi from Conclusion, Zihan, Ifaz and Riasat from Arekta Rock Band, Uday from Introit, and Munhamanna from EIDA.
Present were Aurthohin's Shishir as guest artiste, AvoidRafa's 'Bass King' Pavel, the powerful Tashfee, alongside teenage prodigies Munif and Audhip, flautist Fat Kabs.
"Our strength was that we had 15 people, who are all super-talented", says Arafat. "We all treated, and continue to treat each other as equals. We did nothing but music for 5 days, and came out with 6 wonderful tracks, to which we all contributed".
Most of the music was made on the spot – giving it a natural flow, which is hard to replicate in a conventional setting.
"By the end of it, we had 38 hours of footage, and 10-15 versions of the script – it was a mammoth task to execute, mix and master everything," says Arafat. The recording was done by Zakir Hossain, while the mixing and mastering was completed by Ekram Wasi.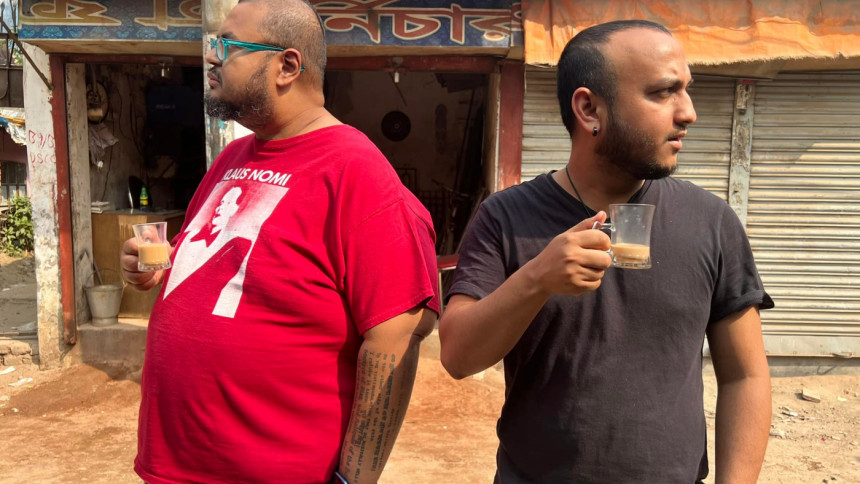 On Friday, the team had their first show, "Hothat, Shobaike Janao" – a culmination of their hard work, and a heart-warming display of their chemistry and brotherhood.
One after another, they played their originals, giving the ecstatic crowd a taste of what is only the beginning of a great musical partnership.
Hothat, born out of Boston resident Arafat's trip to Bangladesh and his subsequent jamming sessions, is a testament to how a pipe dream can be made a reality with dedication, grit and a little bit of madness. As their album is on the cusp of release, the music industry, along with all the listeners, are bound to take notice.